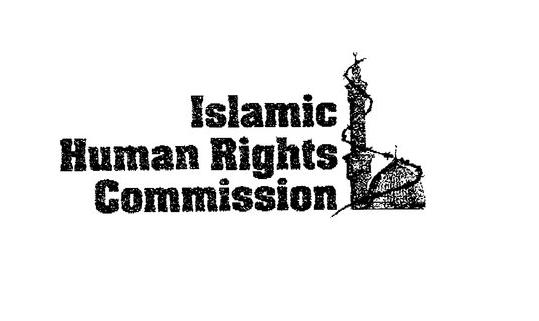 ---
Title: 
 Research Officer and PA to the Chair
Salary: 
 £18,000 pro rata.
Hours: 
4 days a week (may include some evenings and weekends)
Term: 
1 year contract, subject to 3 months probation.
Reports to: 
Chair of IHRC
IHRC hours are 10 am – 6 pm, and our offices are based in Wembley, London. Some work during unsociable hours may be required.
Deadline for application: 
27 January 2017.
Interview Date: 
week beginning 30 January 2017
Applicants should provide a CV with a covering letter briefly outlining why they want to work for IHRC to huda@ihrc.org. If shortlisted, applicants will be asked to provide at least two references.
N.B While these are two distinct roles we intend to employ one person for both roles. Candidates will need to show they can meet the requirements of both posts.
1. Purpose of post
IHRC is looking for a part-time Research Officer to provide support with our UK hate crimes project as well as day to day administration for the Chair of IHRC. S / he will be responsible for emails and other forms of correspondence, providing an efficient and friendly service to visitors and callers and record keeping.
This is an excellent opportunity for anyone seeking experience within a grass roots civil society organisation that deals with domestic advocacy, research and international campaigning.
Attendance at meetings and events organised as part of the project is essential to this post and will require work outside of normal hours, overnight stays and travel within Europe.
2. Duties and Responsibilities
Research Officer:
– Maintaining a timeline of UK incidents vis a vis hate crime, discrimination, etc. to be used in IHRC publications;
– Working with advocacy to assist in the archiving of video and documents around international advocacy cases.
– You will work with IHRC on gathering and analysing data on the above in relation to the UK. You will be writing reports and contributing to guidelines and toolkits for dissemination across Europe.
PA to Chair:
– Handling enquires and answering phone calls.

– Checking, responding and maintaining info inbox emails.

– Organising refreshments for relevant meetings.
– Maintaining files and e-files on the system.
– To be responsible for welcoming all visitors, informing them of the work of 
IHRC and its procedures while being helpful at all times.
– Joint responsibility with other staff members to ensure that the telephones are answered promptly and politely, taking details and messages from incoming calls and processing through email and telephone messages to the appropriate person(s) in IHRC.
– Joint responsibility with other staff members to be responsible for ensuring that information given to callers and visitors are accurate and timely.
– To ensure that all follow-on phone calls, correspondence and paperwork, is completed in a correct, organised and thorough manner.
– To liaise with the person in charge of the office – or in their absence with other senior staff – interacting with them all in a professional and friendly manner.
– To be responsible for updating the Chair's diary, providing regular reminders to the Chair of items in the diary, maintaining intra-net diaries and systems, scanning and forwarding letters and other materials to office bearers and others from the Chair.
Other Duties:
– To attend any internal meetings as requested.
– To attend relevant training and personal development opportunities to fulfil the requirements of the post.
– To maintain strict confidentiality in respect all matters, information and correspondence.
– To adhere to all IHRC policies and procedures and assist the organisation in developing, implementing and monitoring them, including Equal Opportunities and Health & Safety policies.
NB: This job description may be altered from time to time in consultation with the post holder to meet requirements of IHRC's strategic plan.