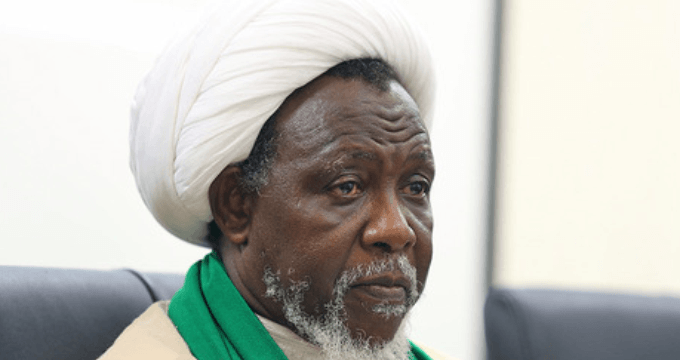 From: Islamic Human Rights Commission
10 September 2018
PRESS RELEASE – Nigeria/Geneva: Sheikh Zakzaky's case to be highlighted at UN meeting
IHRC will convene a side panel meeting highlighting the case of Sheikh Ibrahim el-Zakzaky at the 39th session of the Human Rights Council in Geneva which kicks off today.
The Sheikh and his wife continue to be held in violation of a court order demanding their release from detention by the state security services. They have been held largely incommunicado since the Zaria Massacre of December 2015 in which the Sheikh was shot along with his wife, Zeenah, and arrested during an orgy of violence against the Islamic Movement of Nigeria which resulted in the masacre of 1000 supporters of the movement.
The 2015 attack is the subject of a complaint by the Islamic Human Rights Commission to the International Criminal Court in the Hague.
Although some 600 members of the movement had charges against them dismissed recently the Sheikh and his wife continue to be subjected to criminal prosecution on fabricated charges whose aim is simply to curb the popularity of the movement that he leads.
Panellists:
Suheila Zakzaky, daughter of Sheikh Zakzaky and Muallima Zeena Zakzaky
Mr. Massoud Shadjareh, Chair, Islamic Human Rights Commission
Mr. Abed Choudhury, Head of Advocacy, Islamic Human Rights Commission
Dr. Dr. Amirbahram Arabahmadi, Head of Southern African Studies Department, International Advisor of Faculty of World Studies
WHEN: Tuesday, 18 September from 10am to 11am
WHERE: Room XV, United Nations Palais des Nations, Geneva, Switzerland
Notes to editors:
For more information please call +447958607475 or +447958522196
[Ends]
——————————————————————————————
IHRC is an NGO in Special Consultative Status with the Economic and Social Council of the United Nations.
Islamic Human Rights Commission
PO Box 598
Wembley
HA9 7XH
United Kingdom
Telephone (+44) 20 8904 4222
Email: info@ihrc.org
Web: www.ihrc.org
Twitter @ihrc