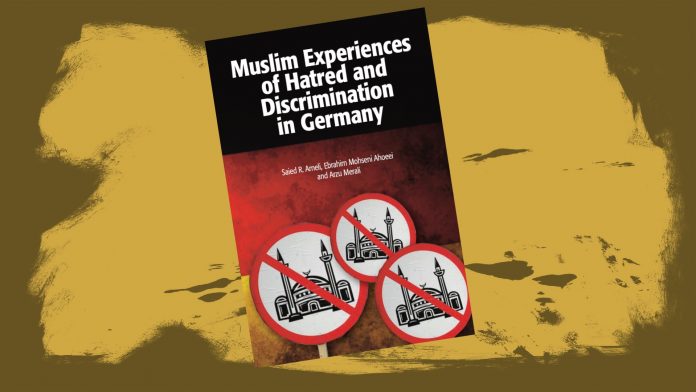 A new volume in the DHMIR series.
Publication date 31 March 2021. 120 pages. PDF. £9.99
Executive Summary – Coming soon
This latest contribution to the DHMIR series looks at the rise in Islamophobia in Germany, based on survey work recording Muslim experiences. The research overviews the history of Muslims in Germany, the nexus of contemporary issues they and other minoritized communities face.
Making a series of bold recommendations, this report is aimed at policy makers and those interested in tackling social inequality and injustice.
Find out more about the project here.
Digital download.
Published March 2021.
Saied R. Ameli is Professor of Communications at the University of Tehran. He is currently a member of Department of Communications and the director of the UNESCO Chair on Cyberspace and Culture, and Cyberspace Policy Research Center, Faculty of World Studies at the University of Tehran.
Ebrahim Mohseni Ahoeei is a Senior Researcher at the Cyberspace Research Policy Center, University of Tehran and PhD Student, Communication and New Media Studies, University of Vienna
Arzu Merali is a writer and researcher based in London, UK.