Online Book Launch with Imam Dawud Walid
Join us for the online book launch of Imam Dawud Walid's latest book Blackness and Islam.
When: Saturday 10 April.
Time: 6PM BST / 1PM PST
Where: You can join us on IHRC.TV, YouTube and Facebook.
RSVP your attendance on Facebook
To purchase the book, click here.
Blackness and Islam seeks to clarify and debunk some traditions which support their racist positions, and presents biographies of early Muslims who were Black. The biographies of these great Muslim personalities shows us how Blackness was a normal part of life for early Muslims, in sharp contradistinction to modern prejudices against Black folks found in some Muslim communities.
Zaytoun Medjoul Dates are Back in Stock
Zaytoun Medjoul dates are sourced from sun-drenched Palestinian farms around the ancient city of Jericho, an occupied area where vast tracts of land have been illegally confiscated by the Israeli government.
Purchasing Zaytoun Medjoul dates help Palestinian families to make a sustainable living and to grow trade opportunities so they can retain their own land in the Jordan Valley. The Palestinian farmers in Jericho face daily struggles of living under military occupation, receiving no state subsidies and restrictions to things such as movement, resources and access to water. These are guaranteed to be ethically-sourced and fairly-traded to benefit Palestinian farmers. 
IHRC Bookshop are offering 20% discount off all items during Ramadan. The discount code is RAMADANREWARD.

To check out our website, click here.

Below are a few books we have in store:
With sources from the hadith, 'A Remarkable Ramadan' is a wonderful board book to introduce adhkar that our children can learn and recite during the blessed month.
Make this Ramadan a remarkable moment for your little ones!
Climate Crisis and the Global Green New Deal: The Political Economy of Saving the Planet / Noam Chomsky, Robert Pollin
The environmental crisis under way is unique in human history. It is a true existential crisis. However, there is a solution at hand. The Green New Deal starts with a single simple idea: we have to absolutely stop burning fossil fuels to produce energy within the next 30 years at most; and we have to do this in a way that also supports rising living standards and expanding opportunities for working people and the poor throughout the world.
The real question is whether it is politically feasible. Chomsky and Pollin examine how we can build the political force to make a global Green New Deal a reality.
We Free the Stars (Sands of Arawiya) / Hafsah Faizal
We Free the Stars is the epic sequel to the smash New York Times-bestselling We Hunt the Flame, by the masterful Hafsah Faizal. Lush, hopeful and devestating, this is the spellbinding conclusion to the Sands of Arawiya duology, perfect for fans of Leigh Bardugo's Shadow and Bone series.
Darkness surged in his veins. Power bled from her bones.
The battle is over, but the war is just beginning. Low on resources and allies alike, Zafira and Nasir are determined to finish their mission; to restore magic to their kingdom. But the land teems with the return of an ancient evil, and as Nasir fights to command the magic in his blood, Zafira battles a very different darkness.
Time is running out and if order is to be restored, sacrifices will have to be made.
The Long View Vol 3, Issue 2 – Whose Blood, Whose Soil? Policy, Passports, War and the Future of Citizenship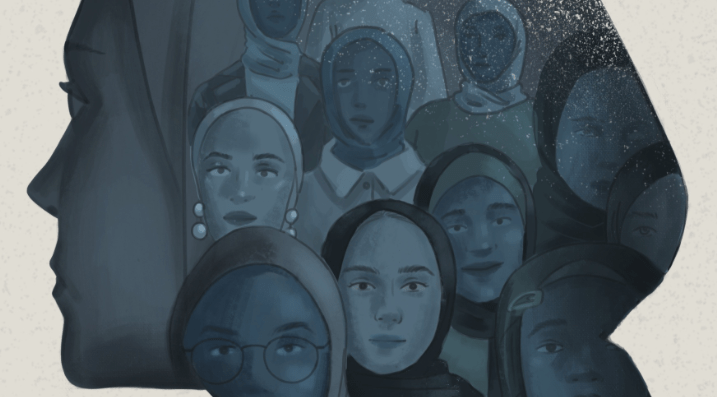 The Long View published their latest issue in March 2021. In this issue, Arzu Merali discusses Islamophobia in Germany, Zviad Jugashvili explores the Karabakh War, Niyousha Bastani examines Prevent and anti-Muslim UK surveillance policies, and Richard Sudan writes about racism in the US. To read the articles, click here.