We highly recommend anyone with access to iPlayer or another format that is hosting this movie to watch it.  Advocate: A Lawyer without Borders follows Leah Tsemel, the Jewish lawyer, famed for representing Palestinian defendants accused of terrorist offences. For the last 50 years, she has fearlessly defended Palestinians prosecuted in Israeli courts for resisting the occupation.
For UK viewers find it here for the next two months
Find Leah Tsemel's message to the landmark IHRC conference of 2005 'Towards a New Liberation Theology: Reflections on Palestine' here. You can buy the book here.
You can watch an interview with Michel Warschawski, Leah's husband, at the IHRC Bookshop in 2016 below and continue the blog post under that.
You can buy his autobiography 'On the Border' here.
Find his work in various volumes on the IHRC Bookshop shelves here:
 The 33 Day War: Israel's War on Hezbollah and its Consequences
Find his paper to the IHRC conference in this volume 'Against Zionism: Jewish Perspectives' on Israel in the context of the "clash of civilizations"
or listen to it or read it for free here.
Or buy the conference proceedings here.
Michel also spoke at the Al-Quds protest in London in 2016.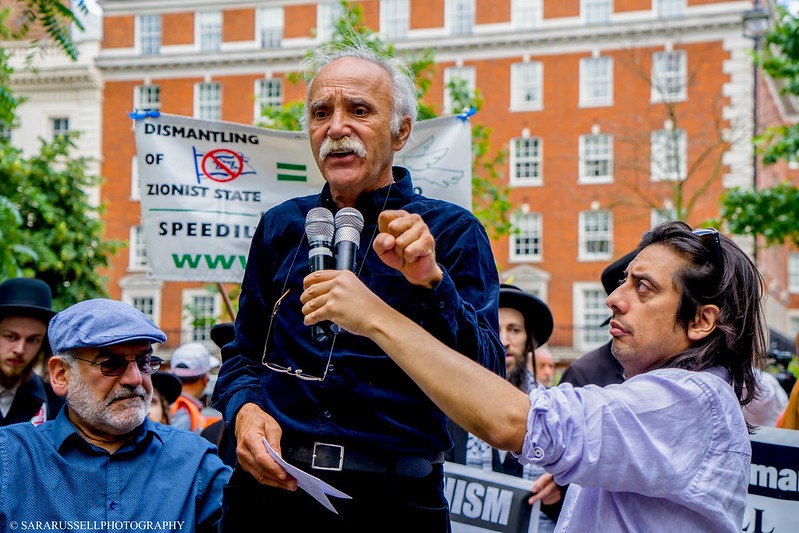 He is a regular participant in the Genocide Memorial Day conference in London, UK
Find some of his contributions here:
VIDEO: Creation of Palestinian Otherness (2016) – Michel Warschawski
On Jerusalem (2018)
These are sometimes difficult reads / watches but well worth the effort to understand the issues under discussion. Take a minute also to applaud those who dare to defy oppression. #Palestine #RightToResist