————————————————-
Islamic Human Rights Commission
————————————————-
19 October 2009
Alert: Global – IHRC Shop Competition.  Send us your photos and win prizes
Bought an IHRC cap, T-shirt, umbrella, even a report?  Got an IHRC badge?  Been photographed with any of it?
IHRC is looking for photos for its on-line shop and web gallery.  Send us your photos with a piece of IHRC merchandise and see if you can win one of these prizes:
Best photo:  
Your choice of one of the large size canvas prints available at the IHRC on-line shop, featuring a variety of scenes including the Ka'ba, Masjid un Nabi, Masjid al Aqsa, Al-Andalus and Fatih in Turkey*.
Visit our shop to see the full range of designs:
https://www.ihrc.org.uk/catalog/index.php?cPath=28&sort=3a
Two runners-up prizes:
Your choice of UK£50 worth of IHRC merchandise of your choice.
Visit the IHRC shop to see what there is.
https://www.ihrc.org.uk/catalog/
We will also be using some of the other entries for our on-line shop and also for one of our photo galleries on our web page, and we may also use it in our some of our promotional material.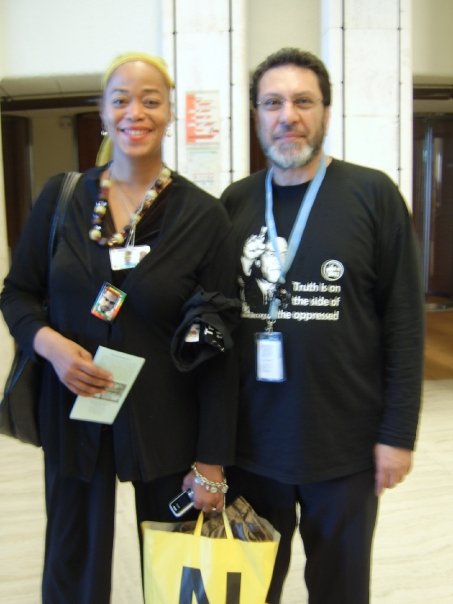 We are looking for fun and original photos.  You may have some or you may want to take some.  You don't have to be a great photographer to take part.  Just share your moments and ideas with us.
Please make sure you keep safe and legal when taking your photos, and also make sure they are family friendly and respectful.  
When sending your photos please make sure that you send your full name and postal address, your email and your contact telephone number.  If you are under 16 years of age, please make sure your parent or guardian knows you are sending us the photo and please make sure you send us their name and contact number and email too.
Also please send us a little bit of information about the photo: where was it taken, who is in it etc.
We prefer you send us digital photos, but you can send us hard copies.  Please note we cannot return hard copies so make sure you keep a copy**.
Email entries to be sent to: info@ihrc.org, please put 'shop competition' in the subject line.
Postal entries to: IHRC Shop Competition, PO Box 598, Wembley, HA9 7XH, UK.
You need to get the photos to us by 31 December 2009.  Winners will be announced in January 2010.  The judges' decision will be final.
Have fun!
*Canvas print 30″ x 40″ (approx) hand stretched onto 34mm bars and sealed with a varnish for extra protection. Original lightfast UV ink to keep the print looking vivid.
Photograph by and (c) Muhsin Kilby.
Muhsin Kilby is a London based photographer who has travelled through and photographed many parts of the world. His travels have taken him to Africa (Algeria, Morocco, Niger, Tunisia, Nigeria, Benin, Togo, Ghana, Sudan, Egypt), as well as the USA & Canada, Israel – Palestine, Saudi Arabia, Malaysia, and western Europe. An accomplished photographer, he has also written on various issues including Jerusalem and the Palestinian issue.
** Please note, by entering this competition you give IHRC the right to use the image on its website and in promotional material.
——————————————————————————————
For more information, please contact the office on the numbers or email below
——————————————————————————————
IHRC is an NGO in Special Consultative Status with the Economic and Social Council of the United Nations.
Please help IHRC by visiting https://www.ihrc.org.uk/catalog and making a donation or buying an item from our on-line store.
If you want to subscribe to the IHRC list please send an email to subscribe@ihrc.org
If you want to unsubscribe from the IHRC list please send an email from your subscribed email address to unsubscribe@ihrc.org
If you are reusing this alert, please cite the source.
For more information, please contact the office on the numbers or email below.
"And what reason have you that you should not fight in the way of Allah and of the weak among the men and the women and the children, (of) those who say: Our Lord! Cause us to go forth from this town, whose people are oppressors, and give us from Thee a guardian and give us from Thee a helper."
Holy Qur'an: Chapter 4, Verse 75
Join the Struggle for Justice. Join IHRC.
Islamic Human Rights Commission
PO Box 598
Wembley
HA9 7XH
United Kingdom
Telephone (+44) 20 8904 4222
Fax (+44) 20 8904 5183
Email: info@ihrc.org
Web: www.ihrc.org