---
{jathumbnailoff}Wednesday 28th August 2013, 6.45pm
IHRC will be hosting an evening with the British soldier who refused to serve in Afghanistan, talking about his book 'Soldier Box'(published June 2013) at the IHRC Bookshop in Wembley, London. 
The event will be broadcast live at 6.45pm (GMT +1) on www.ihrc.tv  and you can participate by sending your questions via Twitter @ihrc, email media@ihrc.org and via our Facebook page.
As a writer and film maker, Glenton has covered the many angles of daily life in Iraq and Afghanistan; from veterans to immediate family of those who were killed. His four part series named The Soldier Myth can be watched on YouTube.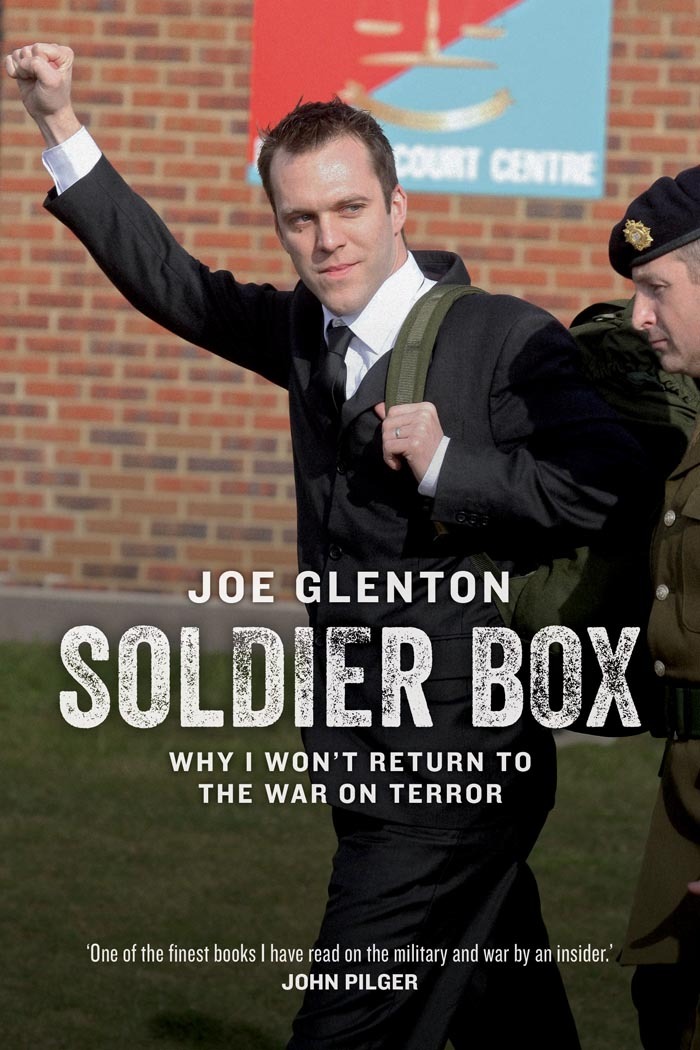 When the War on Terror began, Joe Glenton signed up to serve his nation. He passed through basic training and deployed to Afghanistan in 2006. What he saw overseas left him disillusioned, and he returned manifesting symptoms of post-traumatic stress disorder. Refusing a second tour, he went AWOL and left the country, but returned voluntarily to fight his case, with the military accusing him of desertion. Despite being threatened with years in prison, he continued to speak out and won the support of many of his fellow soldiers.
Unsparingly honest and powerfully written, Glenton's account of his personal war against an unjust occupation is the true story of an ordinary soldier standing up for his convictions, refusing to take part in a pointless conflict, and taking on the military establishment.
Glenton was convicted for 9 months and served 5 months of his sentence.  
If you would like to attend please contact shop@ihrc.org.  Space is limited so please book early.