Join IHRC for an author evening with Professor Tahir Abbas and Dr Sadek Hamid to discuss their book Political Muslims: Understanding Youth Resistance in a Global Context.
WHEN: Thursday 25 April 2019, 6.30pm
WHERE: IHRC Bookshop, 202 Preston Road, Wembley, HA9 8PA
RSVP by emailing events@ihrc.org
Political Muslims is available to purchase online and in-store. 
This event will be streamed LIVE on the IHRC Facebook page and on IHRC.TV* 
Free event
Refreshments available
Wudu and prayer facilities available
IHRC Bookshop is a minute's walk from Preston Road Underground station (Metropolitan line). Free parking on nearby residential roads is also available.

About the book:
The aftermath of the events of 9/11 heightened media, academic and public interest in Islam and Muslims around the world and often focused on the increasing population of young Muslims and generating anxieties about religious radicalism, Islamism and conflicts in multicultural societies. Few studies, however, have been explored how a new generation of Muslims are reshaping their societies in positive ways. In their edited international comparative volume Political Muslims, Tahir Abbas and Sadek Hamid offer cutting edge perspectives on Muslim youth, presenting them as agents of creative social transformation and as active participants in cultural and community organizations that practice resistance and to negotiate change by offering a series of case studies that cross the globe, contributors capture the experiences of being young and Muslim in ten countries—the United States, Canada, Britain, the Netherlands, Switzerland, Turkey, Afghanistan, Pakistan, Kashmir.

About the authors:
Dr Sadek Hamid is an academic who has written widely about British Muslims, young people and religious identity formation. He has held teaching and research positions at the University of Chester, Cambridge Muslim College, Liverpool Hope University and most recently at the Oxford Centre for Islamic Studies at Oxford University. In addition to Sufis, Salafis and Islamists, he is co-author of British Muslims: New Directions in Islamic Thought, Creativity and Activism (2018), editor of Young British Muslims: Between Rhetoric and Realities (2017), co-editor of Political Muslims: Understanding Youth Resistance in a Global Context (2018) and Youth Work and Islam: a Leap of Faith for Young People (2011).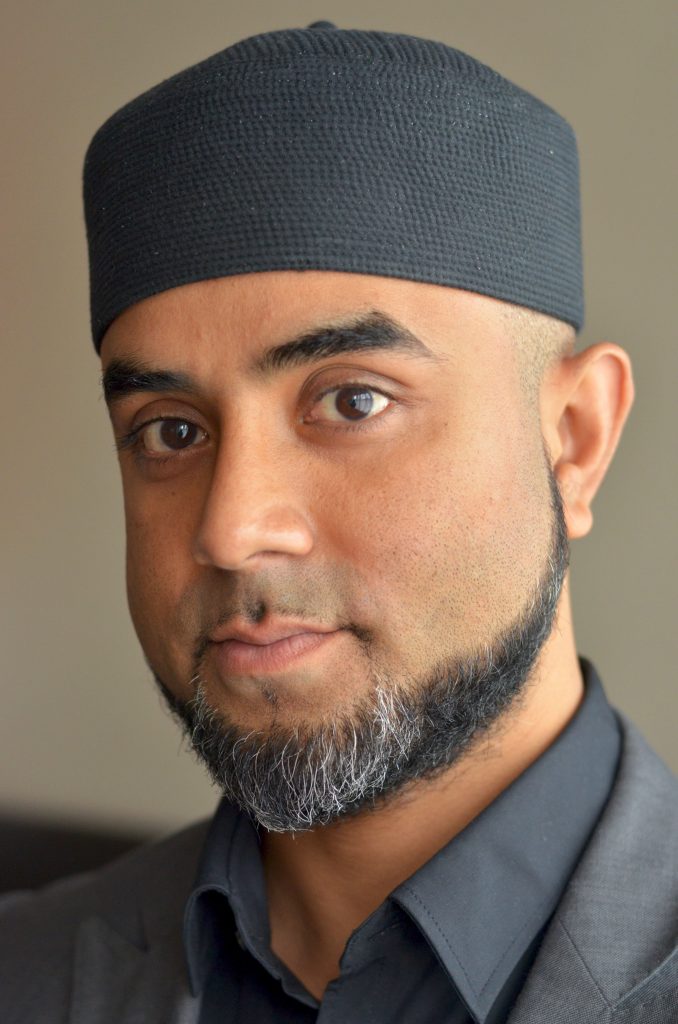 Tahir Abbas BSc (Econ) MSocSc PhD FRSA is an Assistant Professor in Security Studies at the Leiden University Institute of Strategic and Global Studies at The Hague (2018-) and a Visiting Senior Fellow at the Department of Government at The London School of Economics and Political Science (2017-).
Abbas teaches on the MSc in Crisis and Security Management, in particular the courses, 'Dealing with Terrorism and Foreign Fighters' and the 'Sociology of Terrorism'. Abbas obtained his PhD in Ethnic Relations from the University of Warwick. Having worked and taught in the UK and Turkey, he is the author, editor and co-editor of 20 books and volumes, and over 75 peer-reviewed publications. For over twenty years, Abbas has been conducting sociological research on issues affecting Muslims in the Global North. This work has included research and teaching on radicalisation and terrorism. His experience of research and teaching both in Birmingham and in Istanbul on the wider issues of identity, belonging and citizenship that affect Muslim minority groups around the world has led to him delivering over 130 invited lectures, talks and training programmes in over 50 countries. His current research interests are the intersections of ethnicity, Islamophobia, radicalisation, politics and gender. He uses both qualitative and quantitative research methodologies in his research.
From 2016-2017, he was a Senior Research Fellow at the Royal United Services Institute and from 2010-2016, he was as a Professor of Sociology at Fatih University in Istanbul, Turkey and from 2003-2009, he was a Reader in Sociology at the University of Birmingham. During his time in Istanbul, he was a visiting scholar at New York University, Leiden University, Hebrew University in Jerusalem, International Islamic University in Islamabad and the Syarif Hidayatullah State Islamic University in Jakarta. He recent books are Islamophobia and Radicalisation (Hurst and Oxford University Press, 2019, forthcoming), Political Muslims (Syracuse University Press, 2018, co-ed., with S Hamid), Contemporary Turkey in Conflict(Edinburgh University Press, 2017) and Muslim Diasporas in the West (ed., four volumes, Routledge, 2017). Abbas has published in an array of social science journals, including in the fields of terrorism studies, sociology, education, political science and international relations.
Follow us on Instagram and Twitter – @ihrcbookshop – to keep updated with this event!
* This event was organised several months ago. In recent weeks both Dr. Hamid and Professor Abbas were named as having been commissioned to work on a project for the Commission on Countering Extremism. IHRC finds the CCE to be a deeply problematic body and we asked both authors to send us an explanation of the reasons for their accepting these positions. Their responses are reproduced below, and whilst IHRC maintains its original position regarding the CCE, we feel it is important to discuss this matter alongside the topic of this book, given the obvious relevance, as well as the broader work of both authors.
We think it is important that those who have expressed their concerns do so directly to the authors in a respectful and frank manner.
From Dr. Hamid:
"I fully understand the extent of the opposition to the CEE, the person appointed to lead it and broader  government counter-terrorism policy in relation to British Muslim communities. I have engaged with the leadership of many of prominent Muslim activist and civil society organisations in preparation for my paper including the IHRC as you know. Most  reflected  pessimistic expectations of the CEE, do not want to interact with it and some felt  my involvement my appear to legitimate it.   
"Anyone who has read my  work will know that I have  publicly criticised Prevent in my  writings consistently over the years.  I considered engaging the CCE'c call for papers very carefully and in my case,  concluded that a principled, academically robust contextualisation of the subject of Islamist movements in the UK,  was necessary as government and media usage of such terms have been emptied of any useful descriptive  meaning.  It is a mistake and unfair to  assume that by participating in this that I have abandonded my disagreement with the secruritisation agenda. I contributed as an independent academic with a track-record of specialisation in this subject area and was assured that my  paper would not be censored in any way. 
  "I do not have any great expectations that my study will alter the language and direction of the government but thought  it was better to offer a balanced analysis in light of the possiblity that other contributors  may not have researched the topic to the same degree. In the end, it may be a futile exercise but, at least I  attempted to make a constructive intervention."
From Professor Abbas:
"I have always taken the view that it is better to work inside the system to change it from  rather than throwing stones from outside. This has been my view when I was in government two decades ago and remains to this day. The issue is this. There are many problems with government policy-making, especially in this area, but while there are some individuals who garner a lot of the attention, there are others who are working away to help improve the situation from within and they often remain nameless. 
  "I think it is disingenuous for people to  shout from the outside, especially if they  do not engage at all others with ambitions that are more sinister will step in and hijack the space, which occurs far too regularly. Specifically, in relation to this call, my own paper is a critical assessment of the failures of policy and society that have led to the fertile conditions for terrorism. I think people should take note to read the reports/papers before deciding if someone has 'sold out' or not. 
Finally, as to the fee for this work, note that I do not get a single penny in my pocket for this work.  Rather, my employers signed a contract with CEE, not me. They receive all the limited funding provided for this work, not me. If this does not assuage your donors or followers and if the IHRC faces real problems, I am happy for this event to be cancelled. I have the utmost respect for the work of the IHRC and I would not want its character blemished in any way."