Join us for a live, in-person author evening with Samia Khatun for her book,Australianama: The South Asian Odyssey in Australia (available at the IHRC Bookshop, online and in-store). This event will be hosted by Talha Ahsan.
Book your tickets here. In order for us to manage a safe number of attendees, please ensure you book a ticket beforehand.
WHEN: Thursday, 18 November, 2021, 6.45pm (UK time)
WHERE: IHRC Bookshop (202 Preston Road, Wembley, HA9 8PA)
This event will be streamed live on IHRC.TV, YouTube and Facebook. IHRC Bookshop is a minute's walk from Preston Road Underground station (Metropolitan line). Free parking on nearby residential roads is also available.
FREE EVENT
Refreshments available
Wudu and prayer facilities available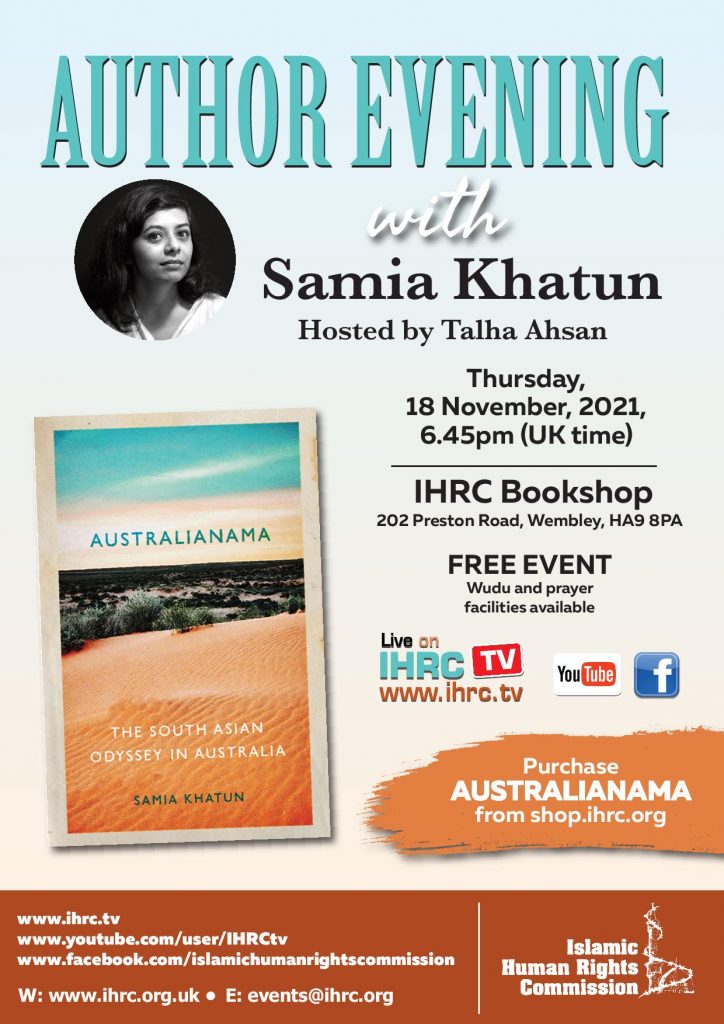 About the book:
Australian deserts remain dotted with the ruins of old mosques. Beginning with a Bengali poetry collection discovered in a nineteenth-century mosque in the town of Broken Hill, Samia Khatun weaves together the stories of various peoples colonised by the British Empire to chart a history of South Asian diaspora. Australia has long been an outpost of Anglo empires in the Indian Ocean world, today the site of military infrastructure central to the surveillance of Muslim-majority countries across the region. Imperial knowledges from Australian territories contribute significantly to the Islamic Western binary of the post- Cold War era. In narrating a history of Indian Ocean connections from the perspectives of those colonised by the British, Khatun highlights alternative contexts against which to consider accounts of non-white people. Australianama challenges a central idea that powerfully shapes history books across the Anglophone world: the colonial myth that European knowledge traditions are superior to the epistemologies of the colonised. Arguing that Aboriginal and South Asian language sources are keys to the vast, complex libraries that belie colonised geographies, Khatun shows that stories in colonised tongues can transform the very ground from which we view past, present and future.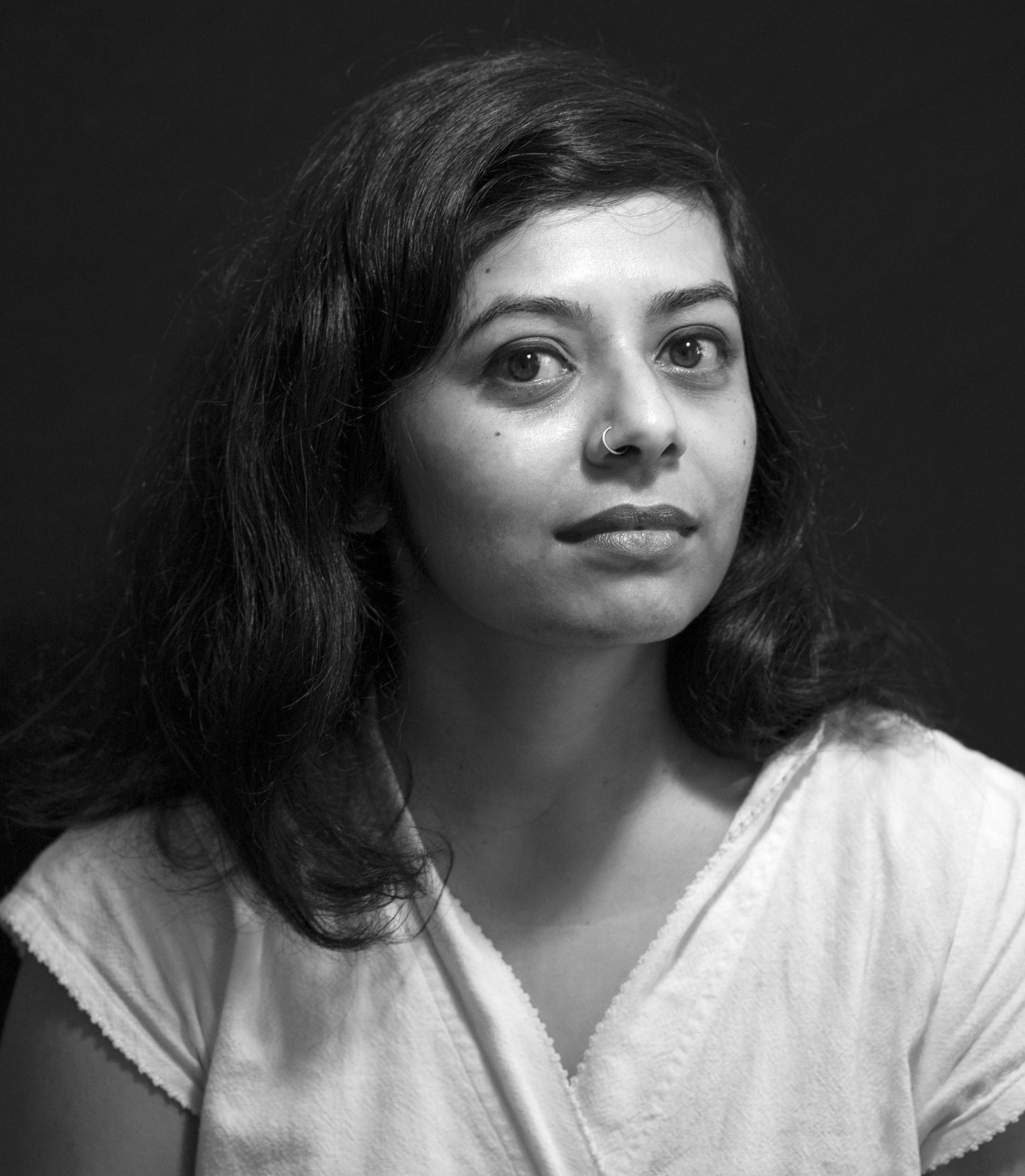 About the author:
Dr Samia Khatun is a feminist historian of the British Empire, focussing on the life worlds and experiences of colonised peoples. Tackling the central role of the discipline of modern history in constructing myths of the superiority of white man, Khatun's research and writing develops methodologies for analysing intersecting gender, race and class oppressions by engaging colonised peoples' intellectual traditions. In doing so Khatun takes aim at a racist assumption that profoundly shapes contemporary scholarship about Asia, Africa, the Middle East and their diasporas: The claim that the knowledge traditions of Enlightened man have superseded the epistemologies of peoples colonised by European empires.
Khatun was Associate Professor at the University of Liberal Arts Bangladesh (ULAB), where she was developing one of the first undergraduate history programs in the burgeoning private university sector in Bangladesh. Prior to this role, Khatun was a McKenzie Postdoctoral Fellow at the University of Melbourne and have held visiting research positions at the Zentrum Moderner Orient (Berlin), the University of Otago (Dunedin) and Jadavpur University (Kolkata). Khatun's documentaries on Muslim migration, race relations and white nationalism have screened on Australian national broadcasters ABC-TV and SBS-TV and her first monograph Australianama: The South Asian Odyssey in Australia was published in December 2018.

She has recently been appointed as Director for the Centre for Gender Studies at the School of Oriental and Asian Studies at the University of London.

About the host:
Talha Ahsan is currently a PhD student at SOAS on medieval scholasticism. He runs the Abbasid History Podcast. More on his work at talhaahsan.com.