Join us for a children's book event for Hajera Memon's latest publication, Phases of the Moon. The book will be available to purchase from the IHRC Bookshop this week!
WHEN: Tuesday, 6 April, 2021
TIME: 3pm (BST)
WHERE: watch the event LIVE on www.ihrc.tv, Facebook and YouTube
About the book:
Children will enjoy learning about the phases of the moon with this sparkly, interactive, tie-back book which features a surprise glow-in-the-dark ending! This original book, which includes beautiful Qur'anic verses and the prayer said upon sighting the new moon, is a unique and fun introduction to the Islamic lunar cycle. And once the young readers have finished marveling at the shiny patterns, sparkles and surprise glow-in-the dark ending, the book can be tied back to make a stunning free-standing display for the home, classroom or library!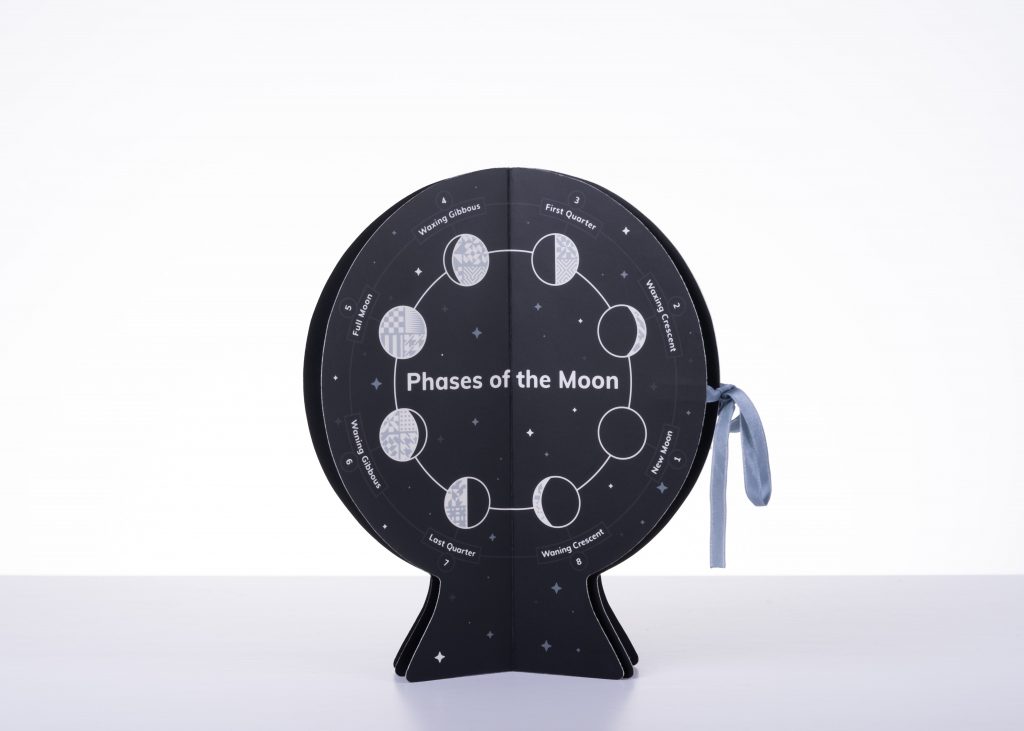 The phases of the moon have been referred to, by God, in the Qur'an, as signs for mankind to reflect upon. Each phase marks the passing of time and helps determine special days, such as the beginning of Ramadan, the festivals of Eid and the Hajj pilgrimage. Read the book, marvel at the sparkles and glow-in-the dark ending, then tie it back to make a stunning free-standing display for your home, classroom or library!
It contains holographic foil, high quality UV gloss finish on the inner pages, a glow-in-the-dark ending and silky tie-back ribbons.
The book can be tied back to create a lovely free-standing 3D moon display, perfect for your home, classroom or library.
Stunning glow-in-the-dark last spread, featuring all the phases of the moon, to give this gorgeous book a stunning surprise ending!
Prayers for the sighting of the New Moon and inspiring Arabic passages from the Qur'an to read and share with young children.
Beautifully illustrated with Rose Hill's distinctive geometric patterns on the moon phases.
Intergalactic sparkly holographic foil on the full moon.
Phases sprinkled with spot UV gloss to add texture, and to highlight the majestic moon images.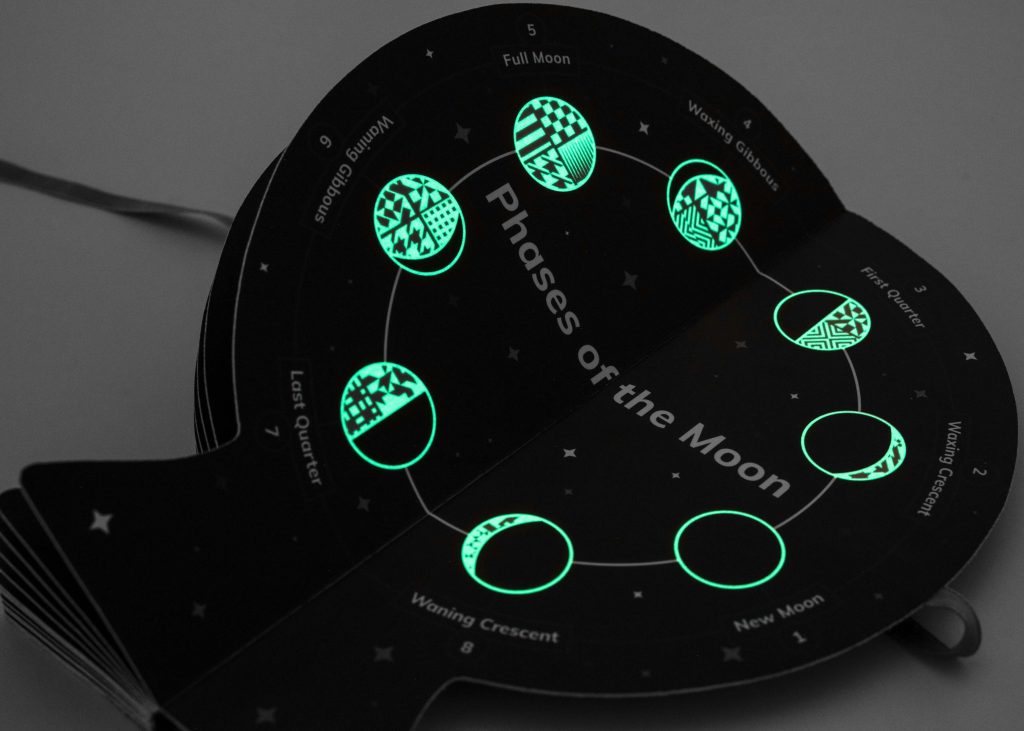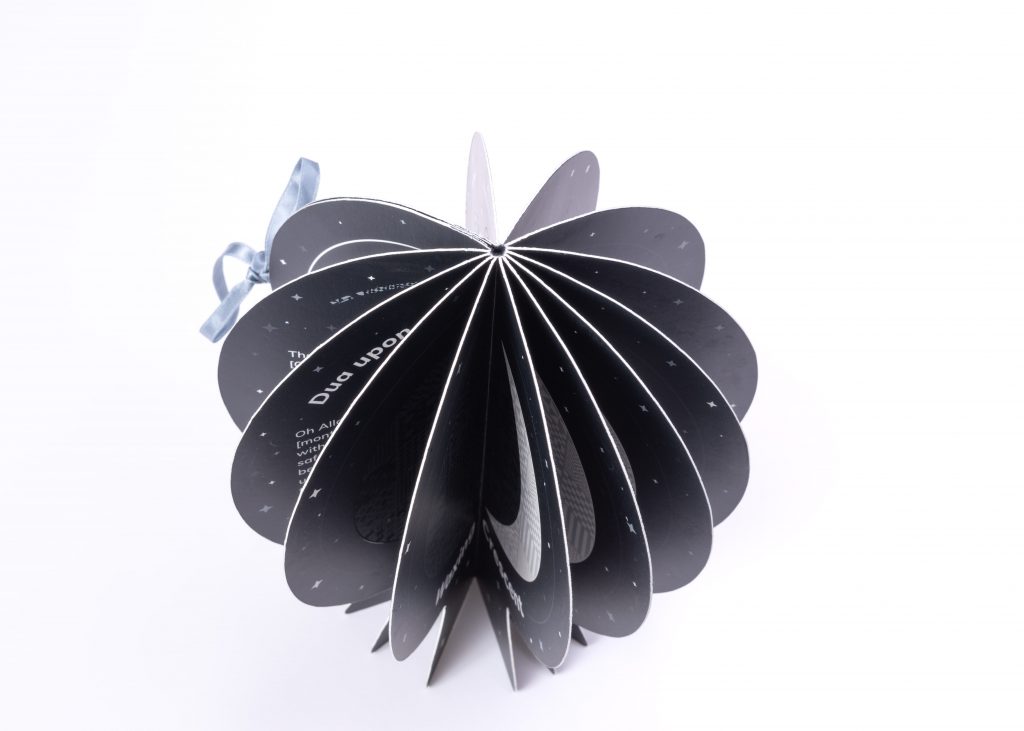 About the author:
Hajera Memon trained and qualified as a banking lawyer in London, U.K. She left her city career when she felt her work raised a faith conflict and wasn't in line with her Islamic beliefs. She decided to take a leap of faith and pursue her entrepreneurial and creative passion for literature.
Hajera set up Shade 7 Publishing, inspired by the hadith, 'there are 7 types of people shaded on the Day of Judgement' and with a vision to publish uniquely aesthetic, engaging, novelty books to inspire and expand young minds, making faith fun and accessible for all.
Her first title, a pop-up book telling the story of Surah Al-Feel, the Story of The Elephant from the Qur'an, has been stocked in Harrods and Selfridges in London, as well as in malls from Makkah to Malaysia.