Join IHRC for an exciting storytelling session with Hafsah Dabiri for her first ever book Basirah the Basketballer says Insha'Allah
WHEN: Monday, 22 April 2019, 1-3pm
WHERE: IHRC Bookshop, 202 Preston Road, Wembley, London HA9 8PA
Sign up for this storytelling session on Eventbrite
Free event
Refreshments available
Wudu and prayer facilities available
The book will be available to purchase online and in-store.
IHRC Bookshop is a minute's walk from Preston Road Underground station (Metropolitan line). Free parking on nearby residential roads is also available.
About the book:
"Basirah is the best player on her basketball team! More than anything in the world, she wants to be captain! Will saying 'Insha'Allah' get here there?"
About the author:
Hafsah Dabiri is a student, researcher, presenter and creative who dedicates her life to changing narratives and creating a more inclusive community. Her brand, the Dabiri group includes her annual Talkshow, her book, podcasts and role as a speaker, consultant and campaigner. Hafsah has been involved in a number of political campaigns, ranging from Brexit to preventing hijab bans in institutions in the UK. She seeks to create a more cohesive and positive environment for young people.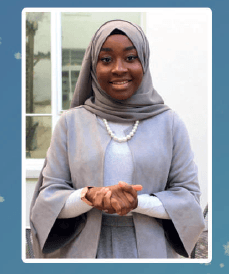 Follow us on Instagram and Twitter – @ihrcbookshop – to keep updated with this event!