Two years on from the genocidal acts in Gaza, this event combines the past with the present so that this day is a call not just to commemorate the past but also the present genocidal tendencies together with building a resolve to stop genocides from ever happening again.
This event consists of a variety of short presentations on the world's many victims. This year we will be covering a number of atrocities including the heart rending plight of the peoples of Hiroshima and Nagasaki, the suffering of the genocide in Cambodia and accounts from the victims of the Jewish Holocaust.
Please come to support and remember the innocent victims of all genocide and genocidal acts. Let us emphasise never again is all inclusive.
Date: Sunday, 16 January 2011
Time: 4pm – 8pm
Place: Abrar House, 45 Crawford Place, London W1H 4LP
Nearest Tube Stations: Edgware Road (Bakerloo Line) and Marble Arch (Central Line)
Map: LINK
Guest Speakers include: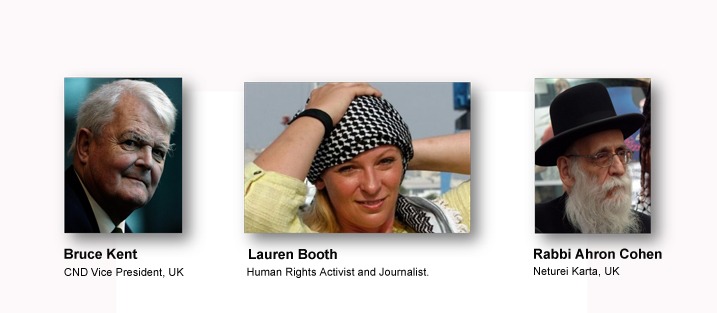 Refreshments will also be served.
Entrance is free.
Genocide Memorial Day 2011
{youtubejw width="470″ height="400″}wCVwbynlmTE{/youtubejw}
Imam Achmad Cassiem – Modernity, Genocide and Genocidal Acts
{youtubejw width="470″ height="400″}YX0CsrzOosE{/youtubejw}
{youtubejw width="470″ height="400″}NTAO1II_ry4{/youtubejw}
{youtubejw width="470″ height="400″}s5I9SSvJesY{/youtubejw}
{youtubejw width="470″ height="400″}lCNol0HIsE4{/youtubejw}
{youtubejw width="470″ height="400″}Nzw1cgSjwh8{/youtubejw}
{jathumbnail off}