---
IHRC's Islamophobia Awards are back and in 2016 it promises to be bigger and better than ever. Our gala dinner and awards show is a satirical event that aims to raise awareness of Islamophobia while poking fun at those who have outrageously displayed their prejudice for all to see over the past year. Real awards are also given to those who have battled against Islamophobia – often against tremendous odds.
There'll be a three-course meal, LIVE stand-up comedy from Nabil Abdul Rashid and entertainment, goodie bags and more. You won't want to miss it!
WHEN: Saturday, 5 March 2016 from 6.30pm – 11pm
WHERE: The Clay Oven, 197 Ealing Road, Wembley, Middlesex, HA0 4LW
There's a lot of of public involvement with the Islamophobia Awards – YOU get to pick the nominees and YOU get to decide who wins. This year the four categories are:
UK
International
News and Print/Online Media
Movie/TV/Book
Watch our playlist from the 2015 Awards
– we received loads of media coverage on an auspicious night that featured acclaimed comedian Aamer Rahman. Theresa May was awarded the prize for overall Islamophobe of the past year.
Messages of Support
Islamophobia is now so common in our society that a generation is growing up thinking that it is normal and inevitable. These awards and the event are a much-needed pointer that it doesn't have to be so, and will serve to encourage people to work for a society which is truly inclusive, tolerant and encourages everyone's talents. Have a lovely evening. – Victoria Brittain
The awareness raised by the IHRC through the Islamophobia Awards Ceremony is crucial as it reflects the situation of Muslim communities facing islamophobia all over Europe. In France, where the debate on islamophobia is still carried on, since the terrible events of 2015 and the emergency of state that followed, Muslims have definitely been sealed as the enemy within – those that the State has to monitor, control and contain from cradel to grave. Our situation here is barely untainable, but such event as the Awards, a weapon and a model against hypocrisy and hatred, is a star to follow in the darkness that descended down on Muslim children, women and men in Western countries. – Houria Bouteldja
There are folk who work hard to earn the epithet "Islamophobe of the Year" – and it is important that the nature of their 'achievements' is identified and marked on glittering occasions such as this. Such awards are opportunities to bring humour and clarity together on a topic of the greatest importance to the future harmony of our society. I am sending good wishes from the US, where I KNOW who ought to win this side of the pond, yes, it's the guy with the comedy hair! – Professor Marie Breen-Smyth
The IHRC's Islamophobia Award creates awareness about racism against Muslims in the West. Given the use of islamophobia for the rise of neofascist police states in Western Europe today, this is an important event that should be welcome by all citizens concerned with the elimination of democratic and citizenship rights. – Professor Ramon Grosfoguel
It gives me great happiness to write a few lines in support of the IHRC and its work. Those who work for human rights, are fully aware of the value and esteemed contribution that the IHRC offers. For many years, they have highlighted the human rights violations against Muslims in the UK and the world. They have provided necessary information and championed important campaigns to speak out for those who have been wronged or oppressed. I congratulate them on their achievements and wish them all the best for the future. – Dr Omer El-Hamdoon; Muslim Association of Britain
The IHRC's Islamophobia Award is an important initiative that highlights in a pro-active and creative way community efforts at responding to and countering the prevailing racism and bigotry directed at the Muslim community. I am constantly impressed and inspired by the work done by IHRC on the Islamophobia front in the UK to begin with but likewise across Europe and North America. It is this type of data driven research combined with qualitative analysis that will bring a change in the long run – Dr. Hatem Bazian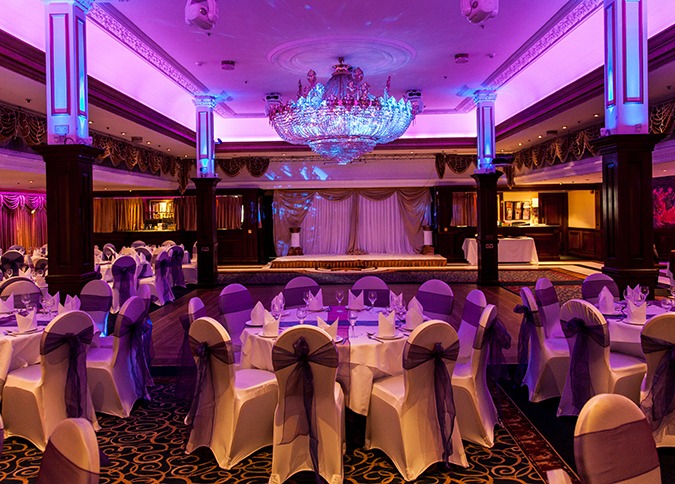 The Clay Oven