[vc_row][vc_column][vc_column_text]
Join the campaign for justice for Kahsmir.
---
[Updated on 2 May 2020. This page was originally created on 8 November 2016] Below please find latest actions, press releases, background resources, events and other ways you can join in the campaign for justice for Kashmir.
This page is a combination of campaign actions and information from IHRC as well as many other organisations.  Please attribute sources correctly. A primer with campaign tips from WeStandWithKashmir and awareness raising images (from activists in the Universal Justice Network) that can be shared via social media on AFSPA and related issues can be found at the end of the page.
We Stand With Kashmir primer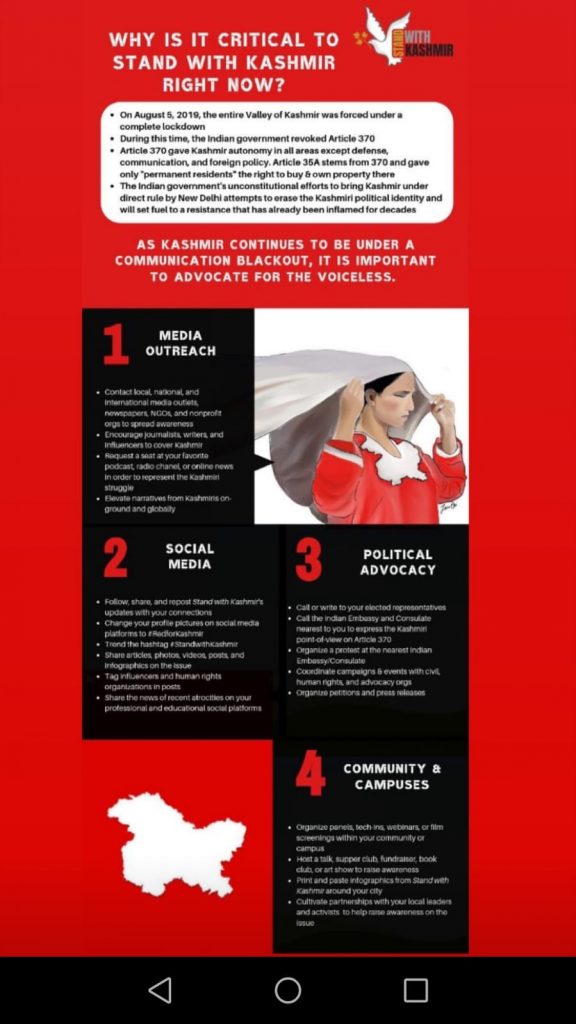 Universal Justice Network social media images
[/vc_column_text][/vc_column][/vc_row]