Volume 2, Issue 4 of The Long View (Safar 1442 / October 2020) is out now!

Our editorial overview the themes of the issue, this issue looking at:
All articles can be read and a full PDF of this issue can be found without charge here.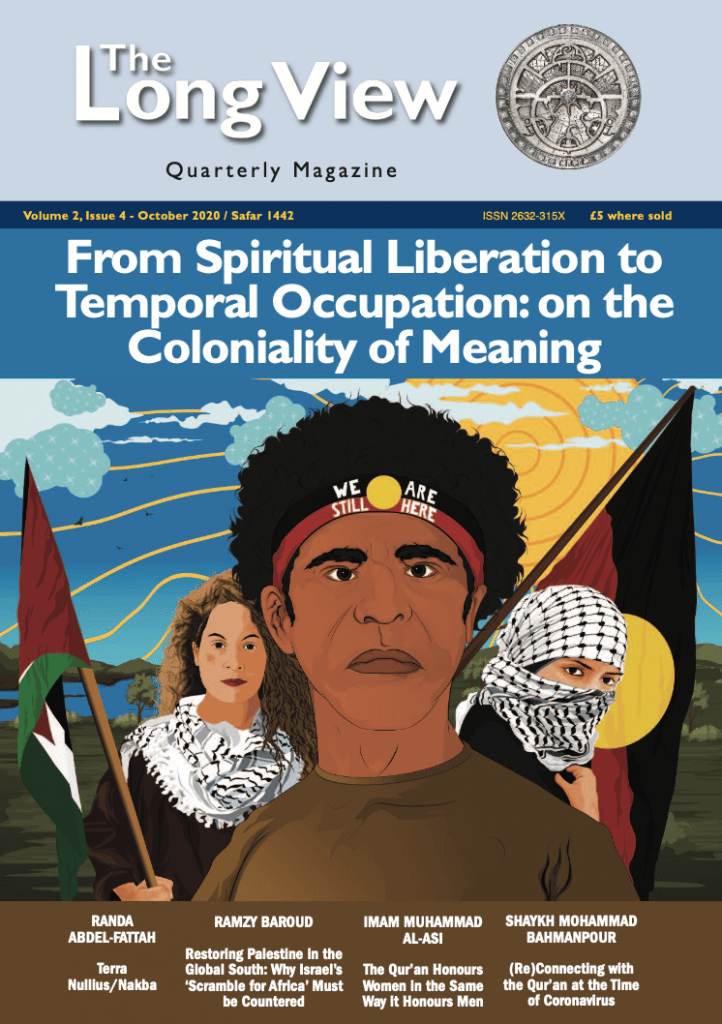 Pre-order a print edition for £5 from the IHRC Bookshop here.
"The power of words, it is clear, bears heavily on our current state as citizens of a world beset with ever increasing power imbalances. Whether it is our histories of oppression, ongoing occupations or the languages – divine or secular – through which we seek to reframe our existence and our liberation, understanding this is key. Whilst power has been abused against the many, the many can and must find the counterweight of justice through a continued search for meaning and the concomitant power that goes with it."