—————————————————–
Islamic Human Rights Commission
—————————————————–
13 January 2011
MEDIA ADVISORY: Genocide Memorial Day
What?
Genocide Memorial Day is a day given to remember man's inhumanity to man in the perpetration of genocides and genocidal acts. Consisting of a variety of short presentations on the world's many victims, from the atomic destruction of Hiroshima and Nagasaki, the Nazi Holocaust, the Philippines, Indochina, Palestine, Bosnia and Herzegovina, Rwanda, amongst others.
This event marks the second anniversary of the Gaza massacre and its fallen victims. Speakers include:
Bruce Kent, will talk about Hiroshima and Nagasaki and the genocidal nature of Nuclear weapons;
Lauren Booth, talking about the impact of genocidal acts in Palestine;
Rabbi Cohen, talking about the tragedy of the Holocaust and presenting a message from a Holocaust survivor;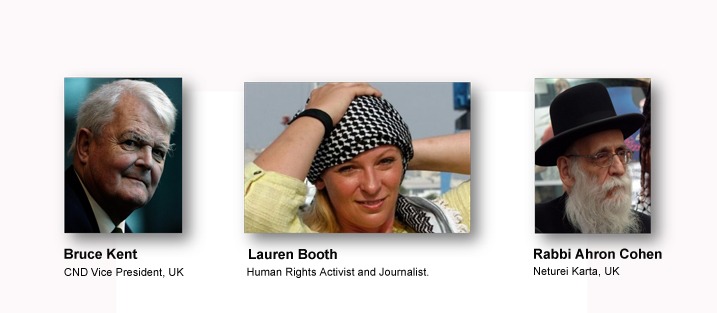 When?
Sunday 16th January 2011, 4pm – 8pm
Where?
Abrar House, 45 Crawford Place, London W1H 4LP
For more information please contact the Press Office on (+44) 20 8904 4222, (+44) 7958 522 196, email: info@ihrc.org .
——————————————————————————————
The Islamic Human Rights Commission is an NGO in special consultative status with the United Nations Economic and Social Council.
Islamic Human Rights Commission
PO Box 598
Wembley
HA9 7XH
United Kingdom
Telephone (+44) 20 8904 4222
Fax (+44) 20 8904 5183
Email: info@ihrc.org
Web: www.ihrc.org.uk