10th Muharram holds a special place in the heart of all Muslims. Here's a few titles that would make this year's Ashura even more special.
---

And don't forget to use the code MUHARRAM19 at the shop.ihrc.org for a 15% discount off all books.
The Story of Ashura by Mohammad Saeed Bahmanpour
In a first of its kind, this book retells the tragic history of Karbala in a graphic novel format.
With vibrant and colourful imagery, this book makes the story of Ashura come alive in a way that would inspire both children and adults.
Also available this month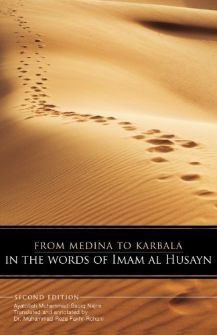 From Medina to Karbala: In the Words of Imam Al-Husayn
A complete collection of Imam al-Husayn's discourses, both oral and written, from his first conversation with al-Walid b.'Utba, the governor of Medina, to his last words on the day of Ashura.
This title would make an ideal purchase this Muharram.
The Blessed Imam & The Wretched Yazeed: An Analysis of the Two Characters of the Tragedy of Karbala
This book analyses the characters of Imam Husayn and Yazeed as it aims to deliver an authentic account of these events of Karbala.