---
NIGERIA DIGEST 26 August 2017 (Volume 1 Issue 2)
Introduction
Action Alert
Articles and Resources Digest
Introduction
Welcome to the Nigeria Digest. You will find an overview of events including demonstrations in Kaduna and Bauchi, details of IMN campaigns and IHRC's campaign.
After last week's call to action to write to the African Union IHRC has also written to Mr Moussa Faki Mahamat, African Union Commission Chairperson, demanding their immediate intervention in this matter. We are calling on all campaigners to continue with the same action which is reproduced below. Please share this campaign call and information with your friends and other interested people.
Free Zakzaky!
Action Alert: Nigeria – Demand African Union intervene in Zakzaky case
1. Background
2. Requested Action
1. For background on the cases please visit:
https://ihrc.org.uk/activities/alerts/11586-urgent-alert-nigeria-army-advancing-on-house-of-muallim-ibraheem-al-zakzaky-
2. Write to the African Union and demand they intervene in this case, firstly by writing to the AU charter body set up to monitor human rights, the African Commission on Human and Peoples' Rights. A model letter / email is provided.
Please send your communication to;
Adv. Faith Pansy Tlakula – Chairperson of African Commission on Human and Peoples' Rights
Address: 31 Bijilo Annex Layout, Kombo North District
Western Region P.O. Box 673 Banjul, The Gambia.
E-mail:au-banjul@africa-union.org
Model email / letter
Date
Dear Adv. Faith Pansy Tlakula
Re: Sheikh Zakzaky and the Islamic Movement of Nigeria
I write with regard to the persecution of the above, in particular the continued illegal detention of Mu'allim Ibraheem Zakzaky, Muallima Zeenah and hundreds of other IMN members.
You will recall that even the Nigerian courts held that Sheikh Zakzaky's detention was illegal at the end of last year and demanded the Sheikh's release. The fact that he and his wife remain in detention, both in need of medical treatment is a stain on Nigeria. The African Union must take immediate action to ensure that this travesty of justice is rectified.
I look forward to your speedy response outlining the actions your office will be taking.
Yours sincerely,
Your signature (if posting)
Your name
ARTICLES AND RESOURCES DIGEST
Islamic Movement in Nigeria (IMN) writes the President
Picks faults with Presidential Investigation Panel into Military violations of Human rights
23 August 2017
The Islamic Movement in Nigeria (IMN) has sent letter to the President and Commander-in-Chief of Nigerian Armed Forces stating their observations and expressing concerns pertaining to the recently inaugurated Presidential Investigation Panel to probe human rights abuses by the military in the country.
The letter dated 17th August 2017 and signed on behalf of the Movement by Professor Abdullahi Danladi, described the human rights records of the Nigerian army as dismal and wondered why despite repeated calls from the Movement and other credible international rights bodies like Amnesty, it took this length of time to set up one. "We had written a letter to you in early 2016 urging you to set a process to timeously have an independent judicial commission of inquiry with the supervisions of international community that would unearth the truth on the matter rather than wait for any report of a biased party to the incident as you had doggedly maintained you would at the time (especially during your maiden media chat), but you did not heed our call and certainly, never even contemplated setting up any such panel."
The IMN expressed serious doubts in the sincerity behind setting this panel at at this point in time. "It would appear that setting up of this panel may be related to a quick attempt at convincing (or more appropriately deceiving) the US government into selling weapons to it," IMN stated. It also accused the Nigerian government of trying to trick the International Criminal Court
(ICC) at The Hague presently investigating the Zaria massacre of December 2015 into believing that it is now willing and also able to investigate and dispense justice in that regard.
IMN quarried "in what ways will this Presidential Investigation Panel be different from what the judicial commission of inquiry into Zaria incident set up by the Kaduna state government?" It said the composition of the Presidential panel, which involves members of the Kaduna commission and the military panel that earlier absolved the army of blame, as well as representatives of the military, the police and other security agencies does not instil confidence in the process at all. It noted that exclusion of notable reputable rights bodies and victims representatives was unfair. "The sum of all this is that the independence and impartiality of this new panel is not in any way guaranteed."
It kicked against the systematic refusal of free access to the panel for their Leader, Sheikh Ibraheem Zakzaky and others being detained, and observed that there were no provisions put in place for them to make their appearance and presentations at the panel as free citizens.
The letter also wondered how the panel is going to tackle what the Kaduna commission already established as a matter of fact, even without the participation of IMN or its legal representatives that there was "use of excessive and disproportionate force by the Nigerian army against members of the IMN leading to massacre of hundreds" as reported by the commission. IMN quoted the Commission's report copiously to buttress its point and align those with similar reports by Amnesty International, which talked about "mass slaughter of hundreds of men, women and children by soldiers in Zaria and the attempted cover-up of this crime," demonstrating "an utter contempt for human life and accountability." IMN asked what was the point of this Presidential panel when all previous reports had already established that " the actions of troops by the Nigerian Army were found to be contrary to Rules of Proportionality by International Standards."
IMN also noted that Army officers never ever cooperated with previous inquiries and believes that the same would play out in the presidential panel. It noted how army officers blatantly denied killing IMN members and digging mass graves, even after confession by Kaduna state officials with whom they closely worked.
The IMN concluded the letter by describing the government as one in denial because it refuses to acknowledge military excesses in handling civil matters. Consequently, "no prosecutions, no remorse and no public apologies!" The letter ended by stating that they still expect some national words of condolence to the families that lost their dear ones and were buried in mass graves. "We believe that those Nigerian lives matter."
Click here for full text of the letter to the President.
NSA Mongono's hate campaign against IMN exposed
21 August 2017
A recent report brought to our attention indicates that the National Security Adviser, Major General BN Mongono (rtd) addressed the National Economic Council last Thursday, 17/08/17 indicating the level of hate burning in his chest and evil scheme against the Islamic Movement in Nigeria.
In the lecture delivered to the gathering entitled "OVERVIEW OF SECURITY CHALLENGES IN NIGERIA FOR THE NATIONAL ECONOMIC COUNCIL" and marked "confidential" misinformed the Economic Council that IMN leadership plans to engage some of its members in some form of what he called "suspicious" training abroad. This laughable "confidential" report according to him was a result of what he called "evaluation of intelligence reports."
The retired Major General, further alleged that already in the first quarter of 2017, IMN sent a contingent from Kano, Kaduna, Katsina and Sokoto states to undergo 3 months training on Shiite ideologies.
According to the NSA, Iran's strategic interests in Nigeria "is a major concern to national security." He said that Iran has promoted what he called "Khomeinism" and declared that in no region outside the Middle East has Iran's ideology made a greater impact than in Northern Nigeria.
What is baffling in the whole of the presentation was lack of concrete evidence for these wild and spurious allegations. That a retired military officer who rose to the rank of a Major General and a supposed Security expert now holding the position of National Security Adviser would ferry these baseless lies as evaluation of "intelligence reports" would easily explain why Nigeria is in such a huge mess.
The main thrust of his baseless arguments lie in what he termed "Shiite ideology" and "Khomeinism" being a major concern to national security. The question is what is this his Shiite ideology and in what ways has it threatened another vague thing he called national security. Where are the antecedents that indicate that those holding Shiite ideologies have threatened the peace, stability and security of Nigeria? Was any of security threats the nation ever faced ever linked with Shiite ideologies? Of all the other security challenges he said facing the country; Cattle rustling, Kidnapping, Boko Haram terrorism, Herdsmen/farmers conflicts, Cultism, Militancy and Piracy, which is fuelled by Shiite ideologies?
This type of NSA's burning desire; to use lies in the name of intelligence reports and being a purveyor of hate for Shiites in Nigeria without basis have been the basis of official terrorism against members of the IMN. It is this type of hate position in high places that constitute some of the drivers of such massive official massacre as we saw in Zaria in December, 2015 where the military turned its brutal might against citizens, killing over a thousand innocent men, women and children over one weekend alone.
People like Monguno are not fit to even hold positions to care for animals, not to talk of to be entrusted with task of national security advising. Hate for a people is what motivates them into their evil actions.
We have noted this and appropriately recorded it as one of several hate campaigns that preceded, accompanied and followed the Zaria genocide. Maj Gen Mongono would be held responsible should any life of any member of the Islamic Movement in Nigeria be threatened or jeopardized henceforth.
*©#FreeZakzaky Campaign Committee, August 2017*
Attached are pictures of some slides of his presentation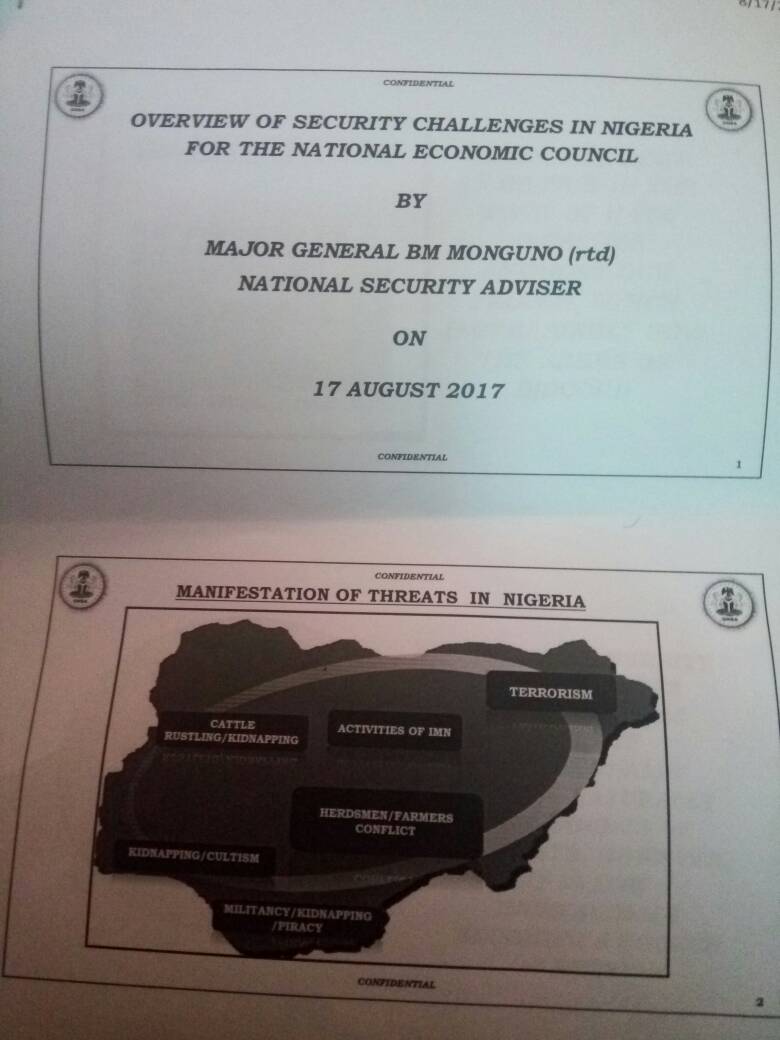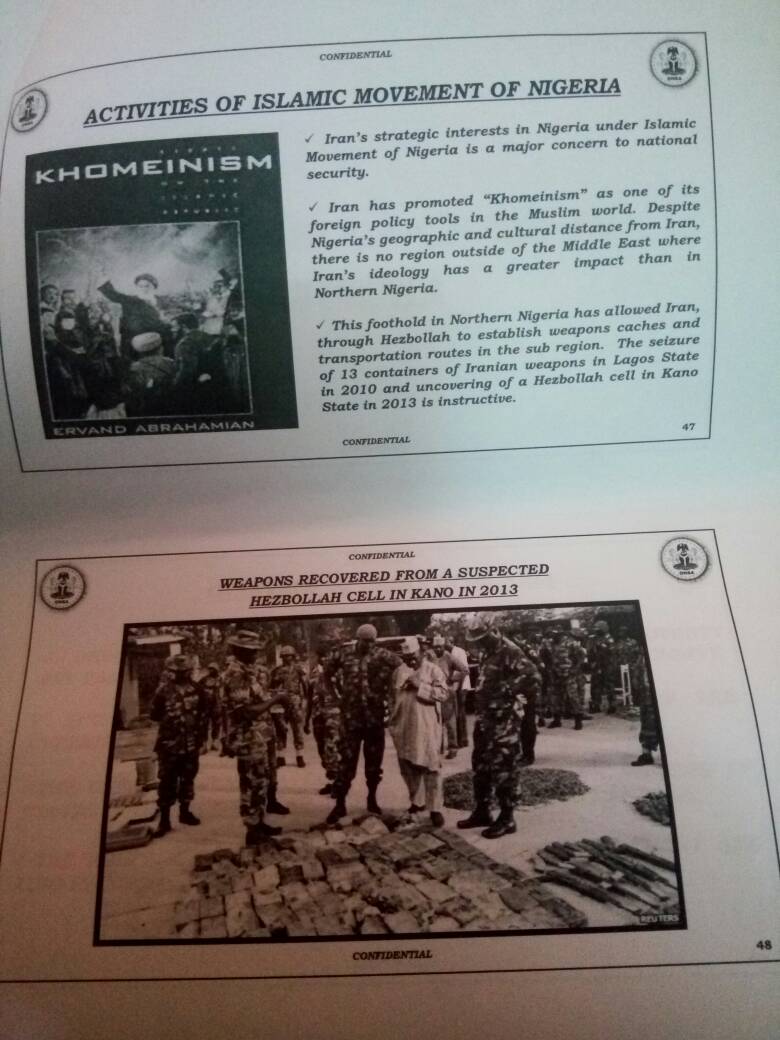 ICC Commences Probe on Fulani Herdsmens Attacks
17 August, 2017
The International Criminal Court (ICC) has commenced investigation into the incessant attacks on diverse farming communities across the country by armed Fulani herdsmen, the Human Rights Writers Association of Nigeria (HURIWA) has revealed.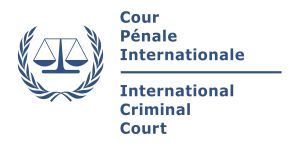 IMN writes to US government:
Don't sell weapons or military hardware to Nigeria
17 August 2017
The Islamic Movement in Nigeria (IMN) has written a letter of petition to the government of the United States of America (USA) urging them not to sell weapons or any military hardwares to Nigeria.
The letter, which was dated 17th August, 2017 and signed by the head of the Free Zakzaky Campaign Committee, Abdulrahaman Abubakar, cited the appalling human rights record of Nigerian military as the reason for the "vehement objection to the proposed sale of weapons and military hardwares to the government of Nigeria."
The petition further pointed out that "the military's human rights record in Nigeria is utterly dismal and the Nigerian government's commitment to the rule of law is even worse off." IMN drew the attention of the US government to incessant refusal of the government to acknowledge excesses of the military in handling civilian matters, but even tries to justify them. The Movement cited the examples of the blatant murder of 34 unarmed civilians in Zaria in 2014, including the children of Sheikh Zakzaky, without the government doing anything about it. As if it was not grievous enough, the murderous soldiers returned in December, 2015 with an even more brutal force, resulting in the death of over a thousand innocent citizens. The initial response of the government to this callous disregard for human lives was to say, it was a "military affair."
IMN pointed out that there is usually no properly conducted inquiries, no prosecutions, no remorse and no public apologies after such acts by the military. Besides shirking in its duties to hold its soldiers to account, the IMN said the government captured its leader and his wife after shooting them at point blank range, treated them in the most humiliating and denigrating manner before hauling them into incommunicado detention without charges for twenty months. "Even after a Nigerian High Court had ruled that the detention is unconstitutional and ordered their release, the government has continued to contemptuously defy the order."
The letter therefore called for a complete arms embargo to be placed on the Nigerian military. It also wanted the embargo to be extended to travel bans and other embargoes for senior military and political leaders "until a genuine commitment to the principles of rule of law, justice, fair play and human rights can be demonstrated beyond rhetoric and half-hearted measures by the government.
*© #FreeZakzaky Campaign Committee, August 2017*
Free Zakzaky demonstrations at Kaduna and Bauchi City
Wednesday 16 August 2017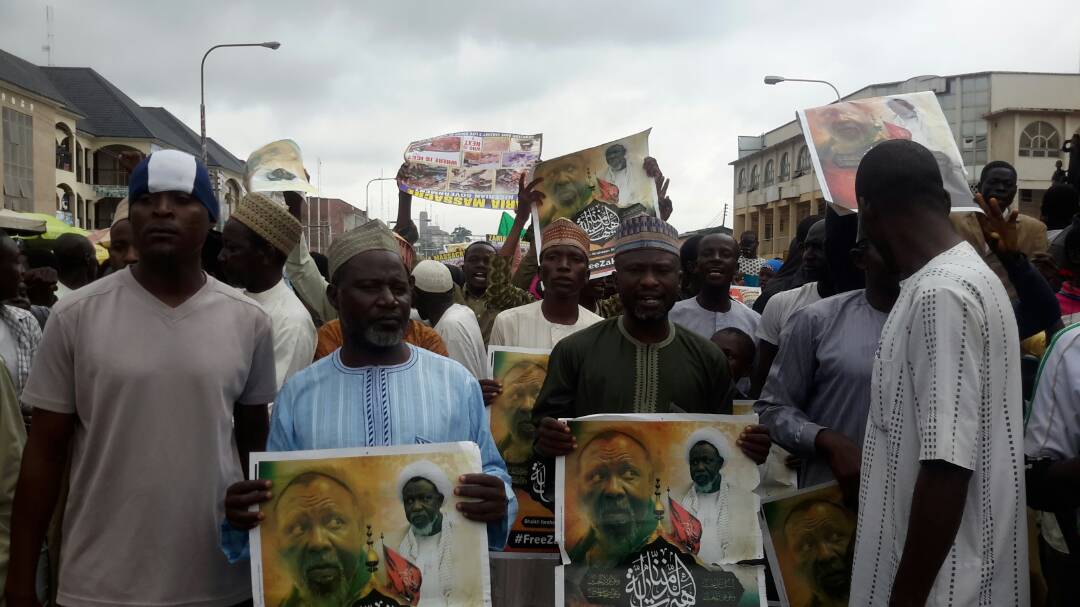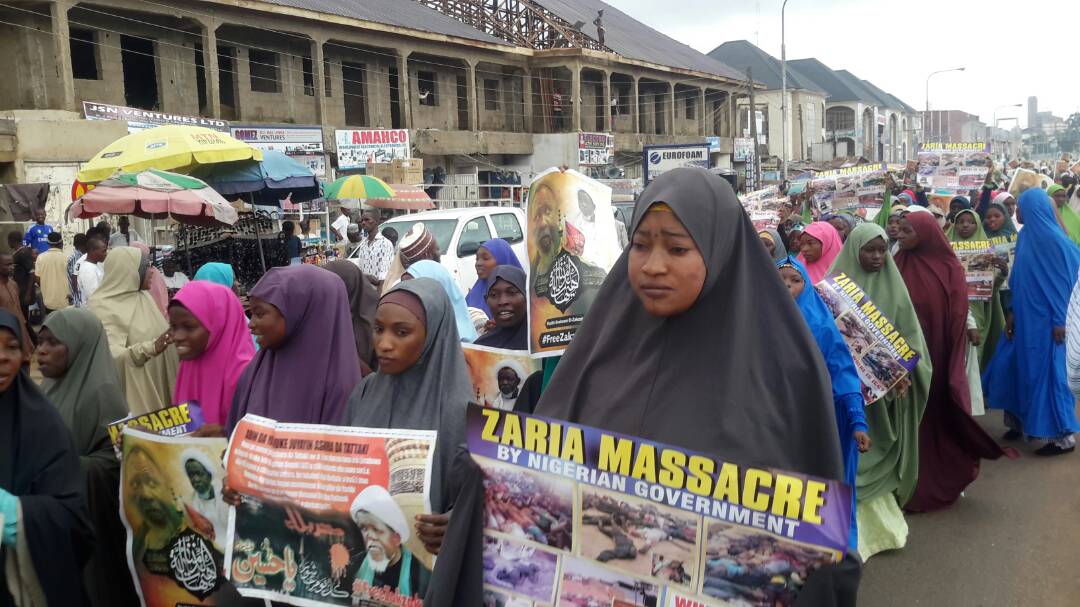 NIGERIA – Statement from Nusaibah El Zakzaky: We are not the Shia Movement of Nigeria; we are the Islamic Movement of Nigeria
Monday, 21 December 2015
I am not a Shia Muslim, I am just a Muslim, and NOTHING comes before the name Muslim. We Muslims should not accept names like that. Names that segregates us into different types of Islam, there is only one type of Islam brought by Prophet Muhammad (peace be upon him and his Family).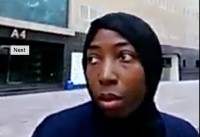 IHRC is an NGO in Special Consultative Status with the Economic and Social Council of the United Nations.
Islamic Human Rights Commission
PO Box 598
Wembley
HA9 7XH
United Kingdom
Telephone (+44) 20 8904 4222
Email: info@ihrc.org
Web: www.ihrc.org
The opinions expressed in this email do not necessarily reflect the views of IHRC
{jathumbnailoff}