Islamic Human Rights Commission
NIGERIA DIGEST 02 JUNE 2018 (Volume 2 Issue 24)
Introduction
Action Alert
Articles and Resources Digest
INTRODUCTION
Below please find an update on the Free Zakzaky campaign, this week the team of lawyers standing for Sheikh Ibraheem Zakzaky were granted rare access to their client, only for the third time ever in the nearly two and half years of his incarceration.
In this week's Action Alert, we request campaigners to write emails / letters to the Commonwealth demanding the immediate release of the Sheikh and all those unjustly imprisoned.
Please forward any responses to any campaign letters/ emails you have sent to us and please keep the pressure up and send (follow up) letters / emails.  A model letter is provided below in the Action Alert.
To find out more about the Zaria massacre, read IHRC's submission to the International Criminal Court HERE
To find out how you can help further, please visit the IHRC FreeZakzaky campaign page HERE
Note: To enable images in this digest please click on "always show content from this sender" – on top of your email just under sender's address.
Free Zakzaky!
ACTION ALERT: Demand Urgent Intervention of Commonwealth To Save The Life Of Sheikh Zakzaky
1. CLICK HERE to send an email to the Commonwealth and demand they intervene in this case, a model letter / email is provided below
2. If you receive a response please forward it to IHRC at info@ihrc.org
Model email / letter
If you are emailing, please use the following in the subject line:
Urgent Intervention of Commonwealth to Save the Life of Sheikh Zakzaky
Rt Hon Patricia Scotland QC
Commonwealth Secretariat
Marlborough House
Pall Mall
London
SW1Y 5HX
[Date]
Dear Baroness Scotland QC,
Re: Sheikh Zakzaky
I am writing to ask for your urgent intervention to allow illegally detained Sheikh Zakzaky and his wife leave Nigeria for urgent medical treatment due to their critically deteriorating medical conditions.
On 15 May 2018, despite life threatening medical condition of Sheikh and his wife they were forcibly moved from Abuja to appear at court in Kaduna. This forcible arraignment of Sheikh Ibrahim el-Zakzaky and his wife by the state High Court in Kaduna conforms to a pattern of government contempt for due process and law since they were detained in December 2015.
On 02 December 2016 the Federal High Court in Abuja ruled that Sheikh Zakzaky and Muallima Zeenah should be released within 45 days. The court described their detention, which began in December 2015 as illegal and unconstitutional. The deadline for the court order expired on 16 January 2017 but the Nigerian Government has refused to obey the court order. The Nigerian government has kept him detained illegally for over two years now and Sheikh Zakzaky and his wife still remain in the custody of the state, in clear contempt of the court order.
Current trumped up charges against him are part of a wider effort to cover up the gruesome crimes committed by members of the security forces in Zaria in December 2015 that left at least 1000 civilians dead.
The state's denial of medical treatment to Sheikh Zakzaky has led to a severe deterioration in his medical conditions and the recent attempt to move him forcefully will put his life in danger.
I am extremely concerned as Sheikh Zakzaky suffered a stroke in early January and his condition has been further aggravated due to the continued unlawful detention and denial of access to adequate medical treatment. He was shot by security forces more than two years ago, losing his left eye in the process and is currently at risk of losing the use of his other eye.
It is imperative that you apply pressure on the Nigerian authorities so that they adhere to the High Court judgment of December 2016, and release Sheikh Zakzaky and his wife immediately.
I look forward to hearing from you
Yours Sincerely,
Commonwealth Contact Details:
Email: info@commonwealth.int;  geneva@commonwealth.int
Postal Address: Marlborough House, Pall Mall, London SW1Y 5HX, United Kingdom
Tel: +44 (0) 20 7747 6500, Fax: +44 (0) 20 7930 0827
ARTICLES AND RESOURCES 
Any govt disobeying court orders is inviting anarchy — CJN Onnoghen
01 June 2018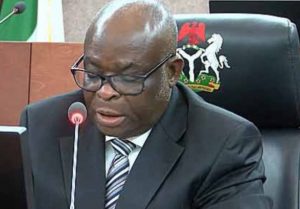 The Chief Justice of Nigeria, Walter Onnoghen has again warned about the possible effects of disobeying court orders. Mr Onnoghen gave the warning at a public lecture he delivered at the faculty of law, University of Lagos, on May, 31. The theme of the lecture was: "The Rule of Law as Panacea for Peace, Security and Good Governance."
According to a report by the Daily Trust newspapers, the CJN also attributed the increased rate of killings across the country to the anarchy that results from the failure of the government to obey legitimate orders of court.
"Any government that is against the enthronement of the rule of law is by implication inviting anarchy into the system. A democratic government must not only obey the law but also courts' orders," Mr Onnoghen said…
The Buhari administration has disobeyed several court orders, especially those favouring its detainees such as former NSA Sambo Dasuki, Shiite leader, Ibrahim El-Zakzaky and pro-Biafra leader, Nnamdi Kanu.
US Faults FG On Soldiers Indicted In Army, Zaria Attack
30 May 2018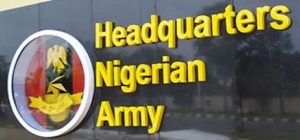 The United States on Tuesday noted that there was no record that the Nigerian FG or military authorities had demanded accountability from the soldiers implicated in the December 2015 clash between the Army and members of the Islamic Movement in Nigeria led by Sheikh Ibrahim El-Zakzaky.
The US stated this in the International Religious Freedom Report for 2017 released by the Department of State's Bureau of Democracy, Human Rights and Labour.
The report also noted that the Nigerian government continued to hold Sheikh El-Zakzaky and restrict the free movement and association of his followers.
It read, "Human rights groups continued to report the Federal Government often failed to prevent, quell, or respond to violence affecting religious groups, particularly in the North Eastern and central regions of the country.
"In November, Kano State police fired tear gas and bullets, killing three members of the Islamic Movement in Nigeria during its annual Ashura procession.
"The government continued to detain the leader of the Islamic Movement of Nigeria, the country's largest Shia group, and restrict the activities, free movement, and free association of its members…
Lawyers Granted Rare Access To Sheikh Zakzaky & his Wife
28 May 2018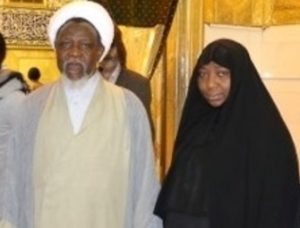 The team of lawyers standing for Sheikh Ibraheem Zakzaky were this evening granted a rare access to their client, only for the third time ever in the nearly two and half years of his incarceration. Led by the lead counsel, Chief Femi Falana SAN, the brief meeting was held at the Kaduna headquarters of the State Security Service, with Barr Maxwell Kyon, esq also in attendance.
The meeting discussed crucial matters relating to the legal cases and the way forward. It will be recalled that the Sheikh and three others were charged to court for sundry trumped up charges, which included abetting culpable homicide punishable by death among others.
Soon after a very brief court appearance about a fortnight ago, the whereabouts of the Sheikh and his wife was unknown. The DSS was ordered by the court to allow him unfettered access to his lawyers…
#NigeriaMourns: Masses Declare May 28th National Day of Mourning
28 May 2018
As Nigerians are set to mourn fellow citizens who have been victims of violent killings in the country later today Monday the 28th of May 2018, the venues, dress codes and a wide range of activities have been earmarked for the solemn event.
Some of the activities earmarked for the event include: flying all flags at half mast, joining the solemn assembly, stopping all commercial activities for 5 minutes between 12noon and 12.05pm (Nigerian time), observing a minute silent meditation at noon in a group, in front of your office, or at any solemn assembly. Others include calling out the names of every known victim and praying for their families and for the repose of their souls, occupying social media with the designated hashtags such as #NigeriaMourns #WeAreAllWeHave #WeCannotLookAway #OneDeathTooMany among others…
Prosecution of Sheikh Zakzaky Is A Ploy To Kill Him
15 May 2018 – Sheikh Abdulhamid Bello, Zaria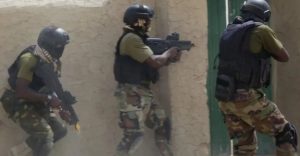 We find this latest attempt to provoke the Islamic Movement as an attempt by the federal government of Buhari to kill our leader, after Allah has spared him of his life from the murderous attempt of the Nigerian army in December, 2015.
We hereby categorically declare this as unacceptable and the federal government will be held responsible for anything untoward should happen to our revered leader.
It is foolhardy for anybody to think that people of conscience all over the world will be convinced of the appropriateness of the step taken by Kaduna state government to prosecute Sheikh Zakzaky. The fact that it came after two and half years is enough an indication that it is an afterthought. What happened at Sheikh Zakzaky's residence is crystal clear. Guns and bullets were all that he heard and saw approaching his house in December, 2015. For the government to now come out and accuse him of murder is out-rightly ridiculous and mischievous.
We are not oblivious of what the Saudi Crown prince divulge of recent in an interview with Times magazine, where he claimed that Zaria massacre by the Nigerian Army was part of a grand design by his regime to curb the influence of Iran in Africa; even though the Saudi Authorities we know acted on the behest of its foreign sponsors namely USA, Britain and Israel.
——————————————————————————————
IHRC is an NGO in Special Consultative Status with the Economic and Social Council of the United Nations.
Islamic Human Rights Commission
PO Box 598
Wembley
HA9 7XH
United Kingdom
Telephone (+44) 20 8904 4222
Email: info@ihrc.org
Web: www.ihrc.org
Twitter @ihrc
The opinions expressed in this digest do not necessarily reflect the views of IHRC