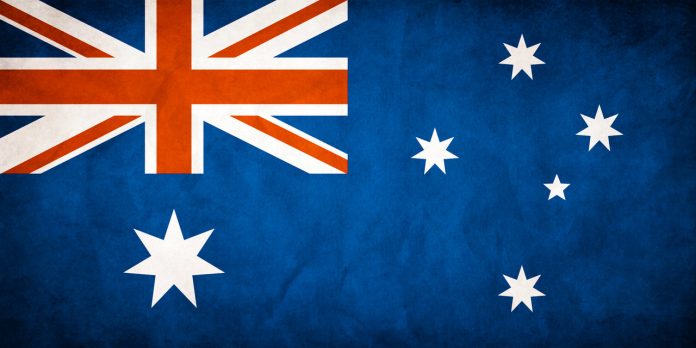 ---
The topic of immigration raises much controversial and heated debate surrounding the position and rights of immigrants. More so in Australia which encompasses quite a chaotic history of its inhabitants.
As an Island, entry into Australia is mainly accessed through boats and with such a strong stance on anti-immigration, it is to no surprise that the nation has established a detention centre facilitating off shore immigrants. This maintains Australia's tough stance on immigration laws.
Manus Island in Northern Papa New Guinea holds no similarities to the images of a tropical island. Opened in 2001 as a result of "The Pacific Solution" it is a centre in which asylum seekers wishing entry into Australian borders are discharged as their status is processed.
The detention facility has been heavily criticised by human rights organisations in regards to the appalling conditions it facilitates towards refugees. Conditions are so severe in fact that on 17th February 2014, 23 year old Iranian refugee, Reza Berati, was unjustly shot by an officer guarding the centre as he was protesting with the majority of the detainees against the unjust treatment and conditions that were inflicted upon them.
Before looking into the tragic circumstance of Reza Berati's death we must first look into what led to this disastrous moment and what impacts have transcended after the news broke out.
The conditions of the centre are said to be devastating. Eye witnesses who have been able to gain access to the centre have described conditions as inhumane whilst further violating a number of human rights. One such accusation raised by an eye witnesses was were that detainees were locked in a tiny metal cage in addition to the nonexistence of toilets and showers which gives way to the spreading of illness and disease which can be detrimental in confined circles.
Furthermore the ill treatment has led to a huge number of detainees suffering from depression and anxiety. Numerous reports emerged of sexual abuse, violence at the hands of officers as well as basic rights such as food and sanitary facilitates not being provided as well as detainees being deprived of sleep.
One such instance that was brought to light is the case of two teenagers who were admitted to the centre as adults due to an administration error. Once the mistake was discovered the young men were isolated from the adults and put into a room no bigger than 20 sq meters where they were to remain indefinitely. Confined to a small space and not sharing a common language, the young men had no way to productively pass the time. This led them both to deep despair and one individual regrettably began self harming.
The camp infringes on the rights of the most vulnerable members of society, from minors to pregnant women to mothers with new born babies. A report was released by Pamela Curr from the Asylum Seeker Resource Centre who found the sickening treatment women were faced with while in Manus Islands.
The report stated that pregnant women were forcibly separated from their husbands and children and had to endure laborious moments of waiting in food queues which could last up to 2 hours. This was not only straining to their condition but the food served was of minimum proportions which would not suffice to give birth to a healthy child.
Additionally there was no privacy between the women and guards who had easy access to their rooms to conduct "welfare checks". When complaints were made the guards were quoted to saying, "these women shouldn't be pregnant as they have no future in this country and will have to go back soon".
The detrimental conditions inflicted on the detainees in addition to the abuse at the hands of the guards is the method of breaking down the hope and spirit of the detainees It is of no surprise that such a high number of detainees suffer from high levels of depression and anxiety which further dehumanises them.
The four months since the camps reopening has been filled with protests from detainees due to their human and civil rights violations which tragically resulted in the death of a young refugee seeking to better his opportunities. Reza Berati's death was at the hands of guards through a head shot injury.
The commotion began on the 17th of February when a protest surfaced due to the appalling conditions of the centre. It is reported that the guards switched off the electricity and began beating the detainees and even firing gun shots at them. During the commotion those injured were being transported to a hospital in Australia however while being transported Berati was sadly announced dead from the gun shots fired in the dark.
Once the tragic death of Reza Berati became public knowledge, the Australian people were in outrage especially as this wasn't the first time a Manus Island detainee was known to die at the hands of those in its care. Additionally an estimated 1731 deaths and missing person reports have been declared since 2000 and one must bear in mind that there are many who have still not been mentioned.
The number who have failed entry into Australia does not correlate with the number of immigrants entering the country in which reports by the Australian government show that the number of refugees accepted makes up less than 7% of all migrants accepted.
This proves that the debate of asylum seekers entering Australia is one of hysteria and not facts. As a country that has had a number of issues with immigration it raises the concern how many lives must be lost before any real change for assistance is implemented.
Prominent figures in Australia's public sphere have spoken out against the atrocities. Kon Karapanagiotidis, director of the Asylum Seeker Resource Centre (ASRC), said "Part of me is sickened that we've had a refugee murdered in the care of our government but another part of me knew that this would happen eventually. This was predictable, what's going to happen next? You have thousands of men with no [refugee assessment] process in countries that don't want them. It's only the beginning."
The Abbott government have been heavily criticised for its stance on the 'Stop the boats' policy which is already being put into practice but in secrecy. Therefore the true nature of the policy and the consequences which it emits is not clearly understood as well as concerns raised as to the private security contractors that were hired that were responsible for Verati's death under Labour's watch.
The lack of transparency is evident in Abbott's government and Kon Karapanagiotidis goes on further to say that though an enquiry is said to take place following Berati's death, he is convinced that government "assistance" into the tragedy will be of no help and is sure that the inquiry will be ineffective in holding anyone responsible.
This latest ordeal has unleashed a mass critique of the Australian government's implementation of human rights in regards to their asylum seekers policy. One surprising voice was by former Liberal prime minister for China, Malcolm Fraser, who condemned Australia's offshore processing centre being under the care of private security forces (G4S) who are known to use extreme brutality on detainees which is evident in this case also proving the Australian asylum policy is a failure itself.
Macolm Fraser advised the government to change its approach and stated "These asylum seekers are educated people and should be treated like one." He touches on an important point. As a wealthy nation with much international influence and importance the significance of upholding human rights should be of great importance yet in practice the Australian government time after time fails to uphold this obligation.
The Australian government has breached a number of human rights laws as well as their own policies that they themselves put into place.
One of the main issues the Australian government attracts criticism is because it lacks statutory protection of human rights which provides a gateway for all forms of abuses and atrocities to occur which has been happening. They argue that as a democratic and highly developed state they espouse commitments to human rights yet they are the only modern democracy without an actual human rights act or charter.
This allowed for a number of issues to occur as it has been recorded that 1632 children are being held in an immigration detention with no judicial oversight in Australia which is a flagrant disregard under international human rights standards.
Another critique of the Australian government is the denial that inspections actually took place. This raises the question that if authorised inspections occurred in the facility and the ill treatment of officers punished and proper training was provided then could the death of Reza Berati have been prevented? The lack of communication and oversight over the behaviour of the guards is a detrimental mistake that the Australian government made.
Another violation the Australian government took part is in its policy of 'screening out.' This means that asylum seekers that arrive from particular countries are made to return to their country of origin before they have the opportunity to lodge an asylum claim. This is a clear breach of Australia's non-refoulement obligation under the Refugee Convention and statistics provided illustrate that the conception that immigrants are coming to Australia to take jobs and use up Australian resources is just that a misconception.
Immigration is at the focal point of debates in Australia yet the true benefits of immigration are scarcely mentioned. The reality is though Australia has a steady growth rate, compared to major World trading platforms and it is performing at a fraction in comparison. One of the core reasons behind Australia's lack of economic increase is that there is mass shortage in a range of sectors and this clearly illustrates Australia's need for skilled labour that can easily be filled by liberating their immigration laws. As well as fulfilling labour shortages immigrants are known to pay far more tax then their Australian counterparts thus further adding to Australia's economy.
Despite the various critiques made by human right groups throughout the globe and despite the large number of innocent lives being lost, Australian citizens remain largely supportive of the centre. They say the detention centre has created jobs in the area and the on pour of money has allowed for development to the Island which was once one of the poorest in the country. Alan Pomat, a land owner familiar to the area, stated "In my opinion it's all right. It's created job opportunity, everything." He continued by saying, "We now have five to seven barges coming in a week. In the past we used to get one barge in every two weeks. Young people have got jobs, there used to be humbugs (louts) on the streets, now they are gone"
We must ask ourselves what lessons have been learnt from the incident. Will Australia reconsider its tough stance on immigration? What answers can be provided to tackle human right violations that could have been prevented? And why has it taken the death of an innocent man who wanted to simply increase his opportunities in a nation that proudly speaks of its freedom, for these questions to be asked in the first place?