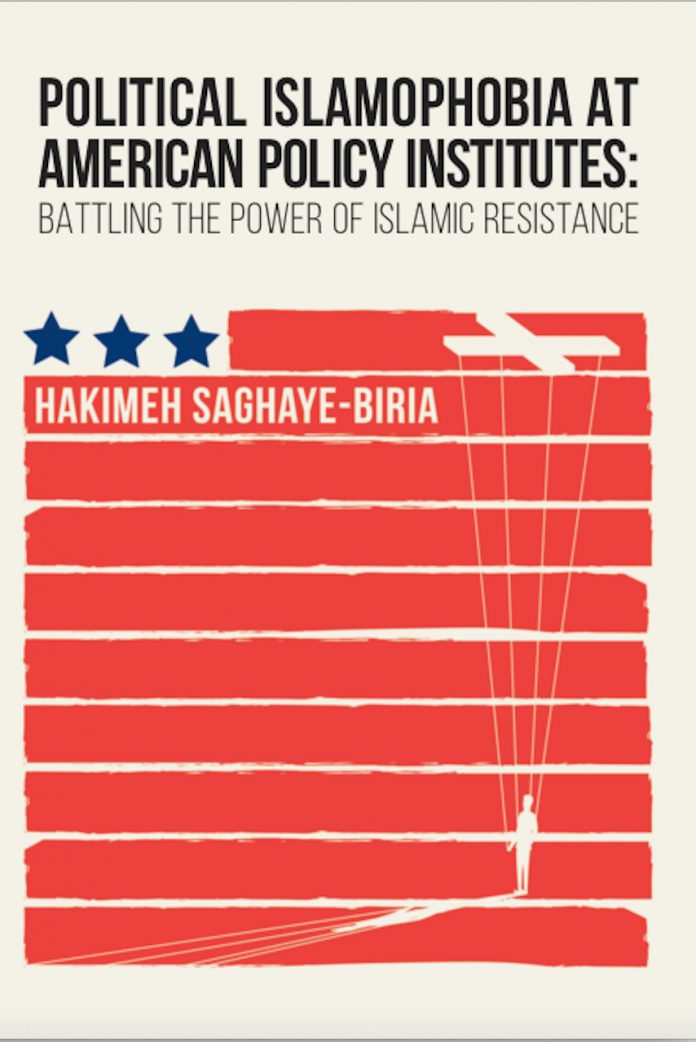 [updated 16 March 2020]This latest publication from IHRC will be available to buy as hard copy or download soon.
---
To pre-order please visit the IHRC Bookshop & Gallery page here. For trade orders please email shop[AT]ihrc.org.
For the last 5 decades the RAND Corporation, the Brookings Institute and the Washington Institute for Near East Policy have focussed on developments in Western Asia ('the Middle East'). This focus increased exponentially after the 1979 Islamic Revolution in Iran. They have since produced highly influential policy recommendation on the region but more broadly Islam (as religious and political ideas) and Muslims (as political subjects but also Islamically adherent actors) whether in the region or well beyond, including in minority situations.
Overviewing these three think tanks' obsession with Islam and Muslims since the Islamic Revolution in Iran in 1979, Saghaye-Biria discusses the implications for Muslim societies of the direction of travel proposed.
This thorough backgrounder and analysis raises important and challenging questions for Muslim policy makers, political activists and civil society leaders, as well as providing important critique for those studying Islam and politics in the current era.
More information to follow.
Paperback £20
Digital download (PDF) £9
Dimensions 233mm x 157mm
Publication date: TBC, expected June 2020
Publisher: Islamic Human Rights Commission
About the author
Hakimeh Saghaye-Biria is an Assistant Professor at University of Tehran, Faculty of Islamic Knowledge and Thought.