The blessed month of Rabi ul-Awwal has arrived and the mawlid of the Prophet Muhammad (peace be upon him) is around the corner. We have a few announcements to share.
IHRC Bookshop are offering 15% off on all books related to the Prophet Muhammad (peace be upon him). The discount will be available from Friday 7th October to Monday 10th October.
The discount code is MAWLID2022.
Booksellers Association have organised an annual campaign that  encourages consumers to shop in their local bookshop and ensure their high street is thriving. Bookshop Day is set to take place on Saturday 8th October 2022, and IHRC Bookshop will be offering 15% discount on that day. So do please come to our store or visit our website on Saturday. For more information on Bookshop Day, click here.
Watch: Author Evening with Nisar Shaikh: Prophetic Grappling
Recently IHRC hosted an author evening with Nisar Shaikh who discussed his latest publication, Prophetic Grappling: Including as-Suyuti's al-Musārʿah ilā al-Muṣārʿah. Please click below to watch the video.
Nisar Shaikh is an avid grappler having trained extensively in Jiu-jitsu and cross trained in freestyle and Greco-style Wrestling, Judo and Sambo. He holds a black belt in Jiu-jitsu under the Carlson Gracie Team London. He is a deeply passionate and active teacher with over fifteen years' experience, instructing all levels, from professional MMA fighters to young children. He currently serves as a Muslim Chaplain at Royal Holloway University in London.
Below are recommendations of books about the Prophet Muhammad (peace be upon him):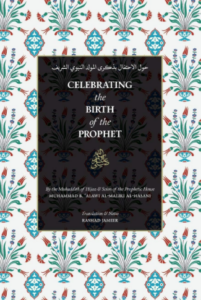 Celebrating the Birth of the Prophet – Sayyid Muhammad bin 'Alawi al-Maliki
A definitive book on the subject of the Mawlid by one of the foremost Islamic scholars and Hadith authorities of our age. Featuring many Hadiths and Quranic evidence, the author successfully explains almost everything on the mawlid. Helpful to anyone trying to understand this topic.
The People of the Book: Prophet Muhammad's Encounters with Christians – Craig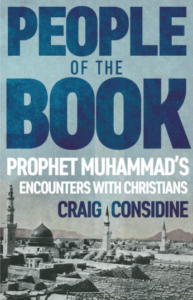 Considine
The Christians that lived around the Arabian Peninsula during Muhammad's lifetime are shrouded in mystery. Some of the stories of the Prophet's interactions with them are based on legends and myths, while others are more authentic and plausible. But who exactly were these Christians? Why did Muhammad interact with them as he reportedly did? And what lessons can today's Christians and Muslims learn from these encounters?
Scholar Craig Considine, one of the most powerful global voices speaking in admiration of the prophet of Islam, provides answers to these questions. Through a careful study of works by historians and theologians, he highlights an idea central to Muhammad's vision: an inclusive Ummah, or Muslim nation, rooted in citizenship rights, interfaith dialogue, and freedom of conscience, religion and speech. In this unprecedented sociological analysis of one of history's most influential human beings, Considine offers groundbreaking insight that could redefine Christian and Muslim relations.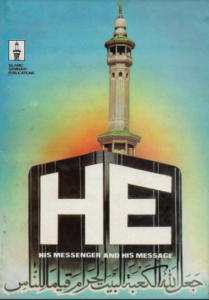 He His Messenger and His Message – Ayatullah Baqir al-Sadr
In this book, Ayatullah Baqir al-Sadr introduces the the concept of God, the religion of Islam and the personality of the Prophet Muhammad (peace be upon him) for the contemporary reader.
The Path of Muhammad: The Book on Islamic Morals and Ethics – Imam Birgivi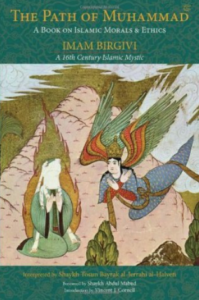 This long-awaited classic of Islamic spirituality fulfills important needs in scholarship on the history of Sufism and in the contemporary search for spiritual direction in today's troubled world. Imam Birgivi''s manual of ethical conduct and spiritual practice details the "Path of Muhammad" (al-Tariqah al-Muhammadiyyah), a Sufi method created in late fifteenth century Morocco and disseminated as far as India and beyond through the mediation of Ottoman Sufi masters.
This path seeks to instill the sunnah of Muhammad not only through imitation of the Prophet's outward behavior, but more importantly, by teaching one to assimilate the Prophet's inner spiritual states. In this way, the seeker becomes empowered to find a personal solution to the challenges of the times without merely repeating the answers of the past. Shaykh Tosun Bayrak's lucid and at times lyrical translation of Imam Birgivi's text gives new life to this work and makes the reader believe it was written yesterday, not five centuries ago. In an era of rampant fundamentalism and simplistic and politicized responses to the world's problems, this work reminds us that the greater struggle is within ourselves, and that the life of the body cannot be improved without the transformation of the soul.