---
Join us as we read 4 fun-filled books about the topic of Hajj and the wonderful city of Mecca.
WHEN: Friday, 28 August from 3 – 5pm
WHERE: IHRC Bookshop & Gallery, 202 Preston Road, Wembley, HA9 8PA (Nearest tube: Preston Road / Metropolitan Line)
We are hosting a children's story telling afternoon – bring along your children for a fun packed session of reading. Your children will have the chance to listen to the stories but also meet other children and have an enjoyable afternoon. We'll be reading titles such as 'We're off to make Umrah', 'The Spider & The Doves', 'Going to Mecca' and 'The Story of the Elephant.' Ensure your children spend some of the summer with an enriching book by joining us!
Refreshments will be provided. All children should be accompanied by an adult. Please RSVP to kamal@ihrc.org or leave your name instore.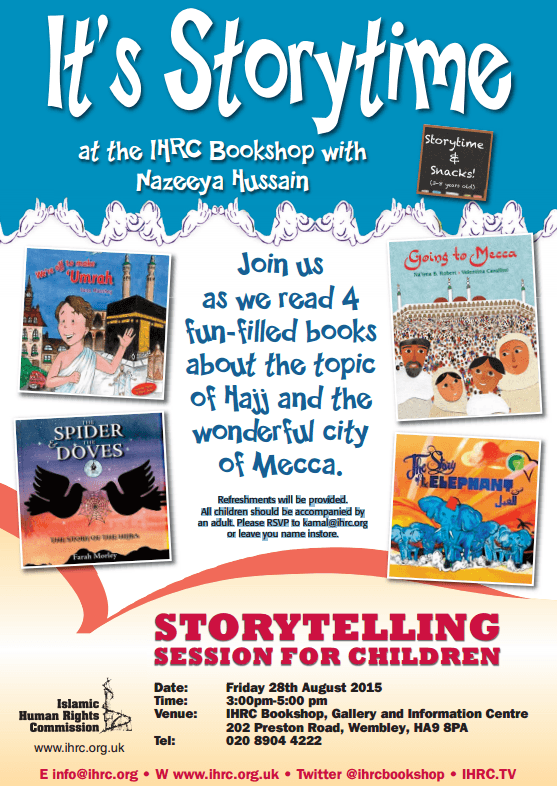 {jathumbnailoff}