---
Press release: IHRC Legal Fund secures first anti-Muslim discrimination victory
IHRC Legal was able to challenge the unlawful behavior of the employer and secure a substantial five figure settlement for injury to feelings and unlawful deduction of wages.
Press release: IHRC Legal notches up important victory
The case was the first major discrimination complaint to be brought to a successful conclusion by IHRC Legal which was set up earlier this year in the wake of swingeing cuts to the legal aid budget which has had the effect of restricting the ability of people to seek legal redress in the courts. The department was formed in recognition of the urgent need for high quality and affordable legal advice services.
Press release: IHRC victory on 'strip-search' body scanners
The Islamic Human Rights commission (IHRC) has welcomed the decision by the government not to install controversial airport 'strip-search' scanners in UK airports. The U-turn by the coalition comes after planned legal action, supported by IHRC in the High Court, challenging the use of such invasive technology.
IHRC helps pupil with access to prayer facilities in school
A Muslim pupil can now pray at school thanks to IHRC intervention. The family of the nine-year-old pupil first contacted IHRC when the school had prevented their child from praying. The school had argued that it was a secular school, so did not allow any activity aimed at one religion. This meant that the child had to choose between going to school and practicing her religion. IHRC then contacted a team of solicitors to take the case on. Leigh Day and Co solicitors successfully mediated the case and managed to get the Muslim pupil access to prayer facilities in school.
Policies on Hijab
IHRC has been active in advocacy regarding Muslim dress in various ocuntries from Nigeria to the UK. In 2009 we received an apology from BAA (authority in charge of most UK international airports) after our client was mistreated during a search at an international airport. They also agreed to re-issue guidance on how to deal with sensitive religious/cultural issues and to involve the IHRC in future training programs.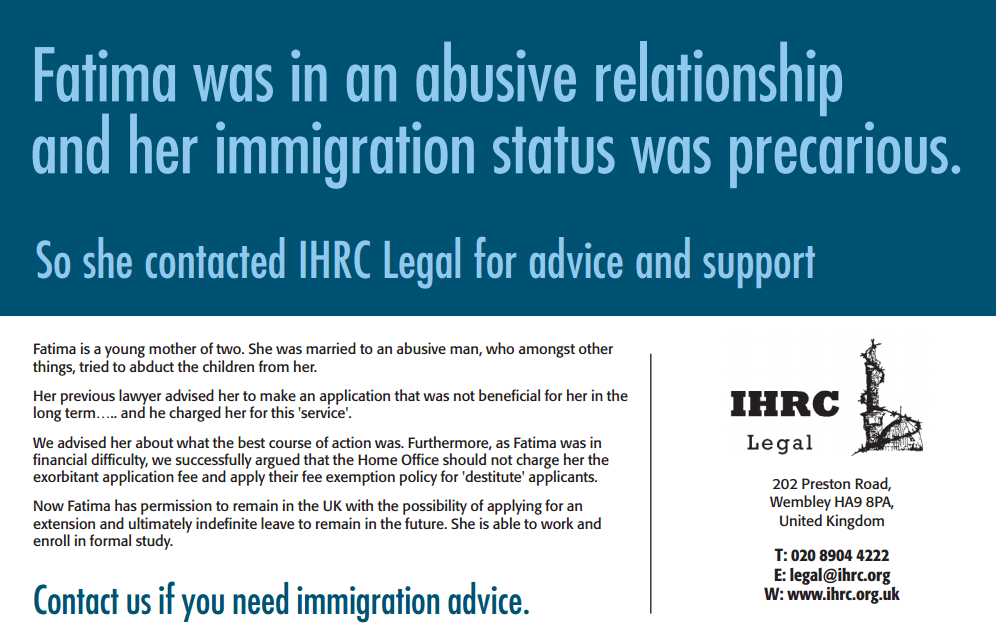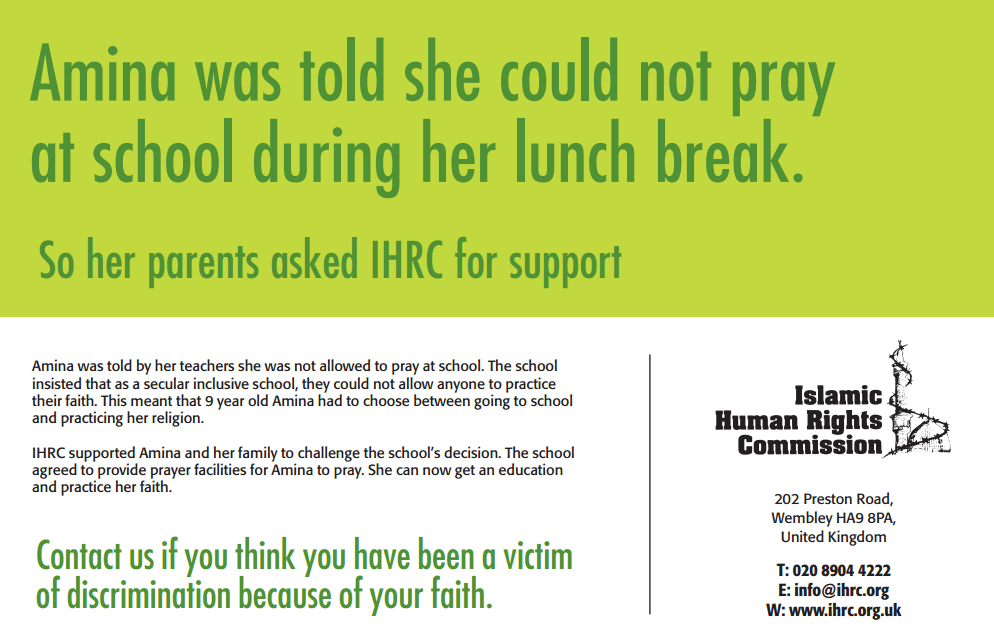 {jathumbnailoff}