This week's video from IHRC Chair Massoud Shadjareh is a little longer than usual. He highlights key stories from the year and calls on all of us to join together and work for a better world.
Watch the video below, and read / watch / listen to the links underneath for information and context. Don't forget, you can support some of IHRC's work by donating via this link, or take part in a campaign via this link.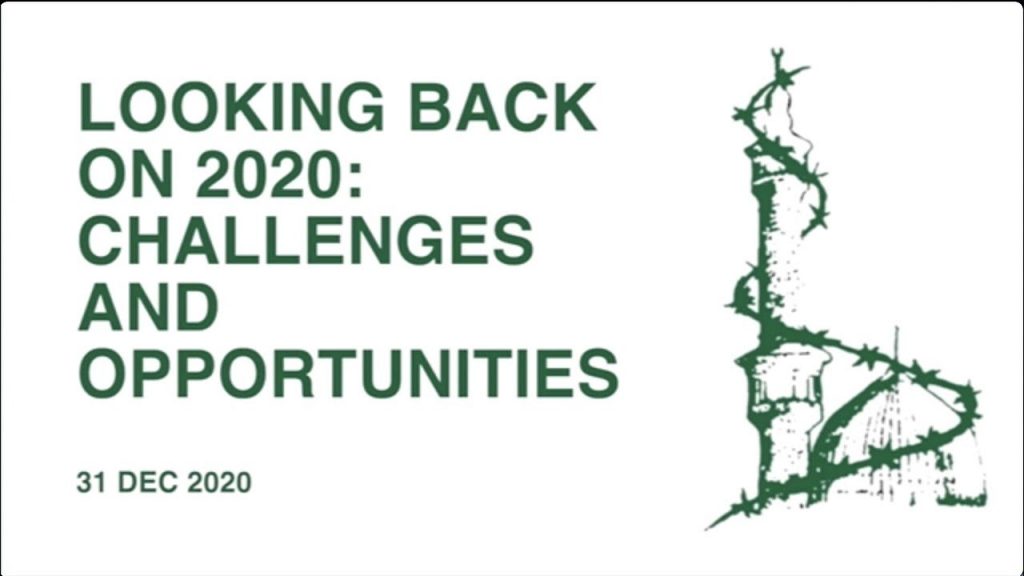 Find out more on the issues raised from the links below.
Intra-Muslim sectarianism. Find out about one of IHRC's Muslim World Priority projects focusing on Pakistan, which resulted in the Bodrum Declaration.
Read this op-ed on sanctions against Iran by Massoud Shadjareh.
Watch the 2020 Annual Islamophobia Conference below.
Watch the Webinar on Normalisation with Israel below.