As the US elections loom, we continue posting relevant conversations, articles and materials.
LISTEN: Podcast – Hakimeh Saghaye-Biria on Political Islamophobia, inferiority complexes and neo-colonialism (approx. 50 mins)
This week listen to Hakimeh Saghaye-Biria discuss the internalisation of Islamophobia. Where has the inferiority complex that so many post-colonial countries and societies in the Muslim world come from? She argues that 'Political Islamophobia' has been generated in US think tanks for decades, and has been aimed at socially engineering compliant Muslims.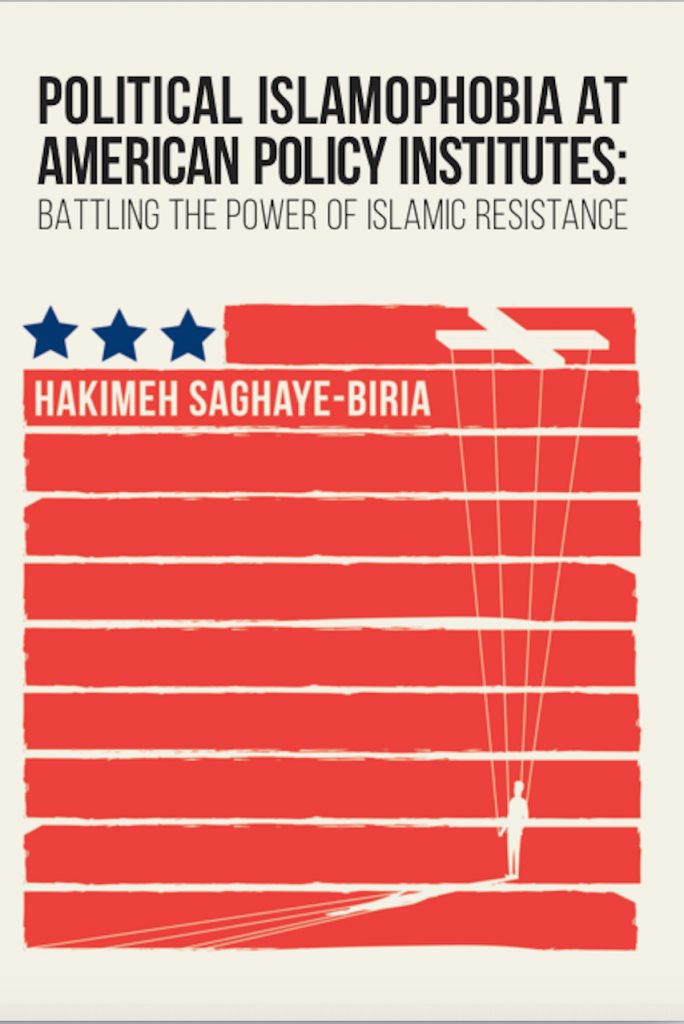 BUY and READ: Political Islamophobia at American Policy Institutes: Battling the Power of Islamic Resistance
For a deeper dive into Hakimeh's thinking buy her book, currently on offer at the IHRC Bookshop. The book is currently reduced to £14 and includes a PDF version.
Further reading online: Hindsight in 2020: US think tanks and the deterioration of Muslim civil society space
Arzu Merali overviews 30 years of Muslim civil society activism in minoritized settings, particularly the UK. Using previous IHRC research and Hakimeh Saghaye-Biria's arguments, she looks at how Muslim organisations and leadership have capitulated to agendas set by others and designed to reduce their expectations and diminish Islamic thinking.