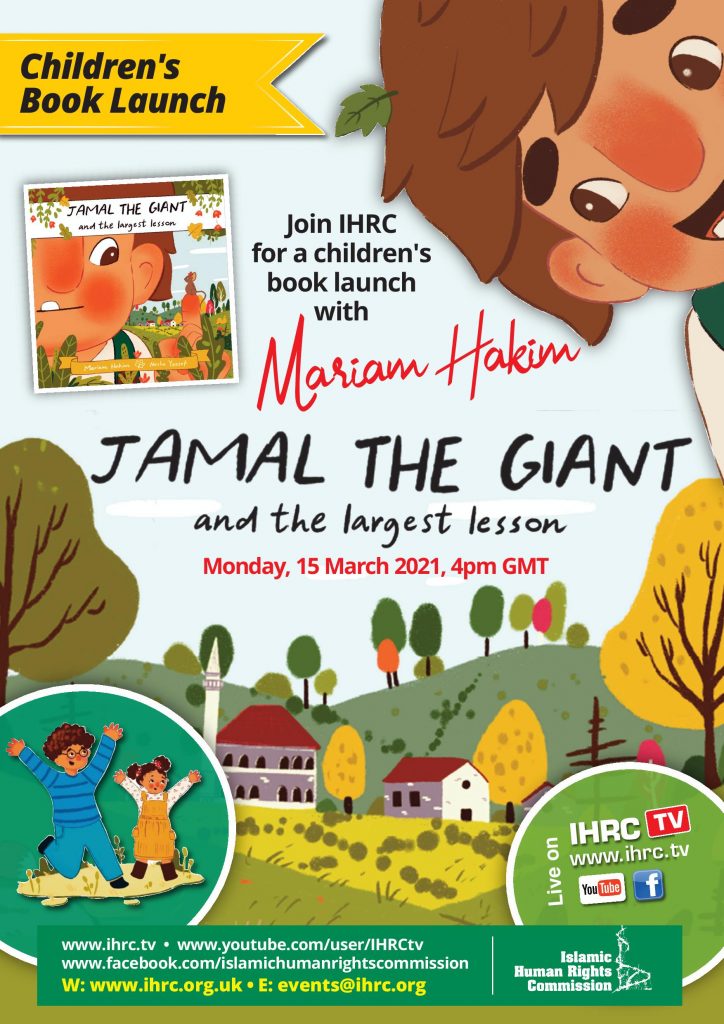 Children's Book Launch
Join IHRC for a children's book launch with author, Mariam Hakim, for her new release Jamal the Giant and the Largest Lesson.
Pre-order Jamal the Giant from shop.ihrc.org
WHEN: Monday, 15 March 2021
TIME: 4pm (GMT)
WHERE: watch the event LIVE on www.ihrc.tv, Facebook and YouTube.
There will also be a GIVEAWAY of 2 copies of Jamal the Giant, so join the live event for your chance to win.
As we are halfway through Women's History Month, below are a few books available at IHRC: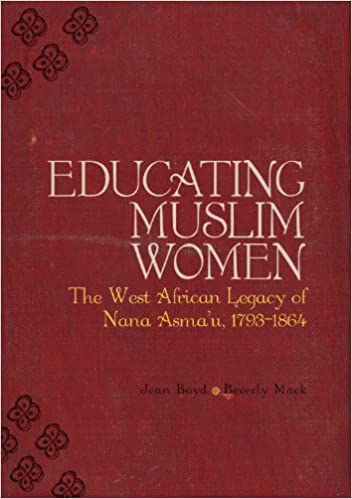 Educating Muslim Women: The West African Legacy of Nana Asma'u 1793-1864 / Jean Boyd & Beverly Mack
Nana Asma'u (1793 – 1864) was a prolific Muslim scholar, poet, historian, and educator. The system she set up in the first quarter of the nineteenth century, for the education of rural women, has not only survived in its homeland but is also being revived and adapted elsewhere, notably among Muslim women in the USA. This book recounts Asma'u's life, from several perspectives: her own first-hand experiences presented in her writings; the accounts of contemporaries who witnessed her endeavours; and the memoirs of European travellers.
It's Not About the Burqa / Mariam Khan
In 2016, Mariam Khan read that David Cameron had linked the radicalization of Muslim men to the 'traditional submissiveness' of Muslim women.

Years later the state of the national discourse has deteriorated even further, and Muslim women's voices are still pushed to the fringes – the figures leading the discussion are white and male. It's Not About the Burqa is poised to change all that.
Seventeen Muslim women speaking frankly about the hijab and wavering faith, about love and divorce, about feminism, queer identity, sex, and the twin threats of a disapproving community and a racist country.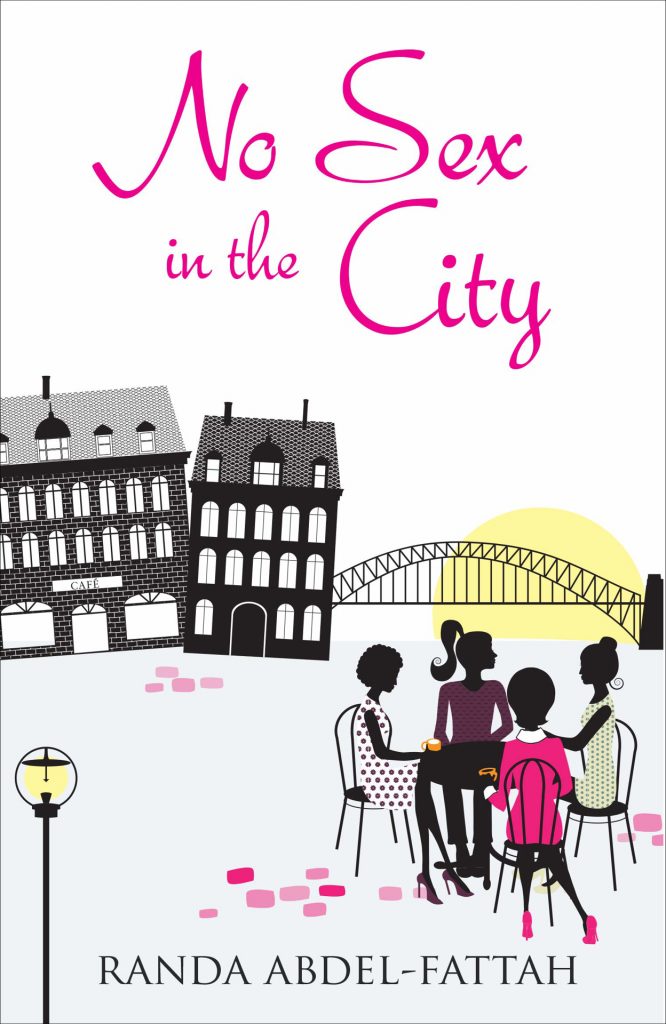 No Sex in the City / Randa Abdel-Fattah
It is a truth universally acknowledged . . .
Esma is a modern Muslim woman with an age-old dilemma. She is well-educated, well-travelled and has excellent taste in music, but the hunt for Mr Right leads her to a number of Mr Wrongs.
Together with wild-haired Ruby, principled Lisa, and drop-dead gorgeous Nirvana, Esma forms the No Sex in the City Club.
Her quest for The One (or Mr Almost-Perfect) was never going to be easy, but soon enough it takes an unexpected and thrilling detour.
Interview with Kosser Abdul Aziz
Click on the video below to see Arzu Merali interviewing Kosser Abdul Aziz on her book Tales of Mini Maryam in June 2020. The book is available on our website.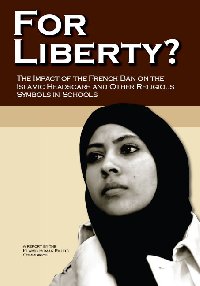 For Liberty? The Impact of the French Ban on the Islamic Headscarf and other Religious Symbols in Schools.
This was a report produced by IHRC in 2009 about the Islamophobic legislation to ban the hijab in France. For more information, click on the link above that will take you to a pdf version of the report.