With 11 January 2022 marking 20 years since the opening of Guantanamo Bay Detention Camp (Gitmo), We have a few announcements to share with you related to prisoners.
Author Evening with Moazzam Begg
Moazzam Begg was invited to speak at IHRC's Author Evening about his book, Enemy Combatant. in 2011. Click below to watch the video.
IHRC urges campaigners to write to Fulton County District Attorney-Elect Fani Willis to start a new trial for Imam Jamil Al-Amin. Imam Jamil, the 76-year-old Muslim minister, has been serving a life term without parole since he was convicted on the 16th of March 2000 for allegedly shooting of two Fulton County deputies in Georgia, resulting in the death of one. He was formerly known as H. Rap Brown, a prominent Black liberation activist of the 1960s and 1970s.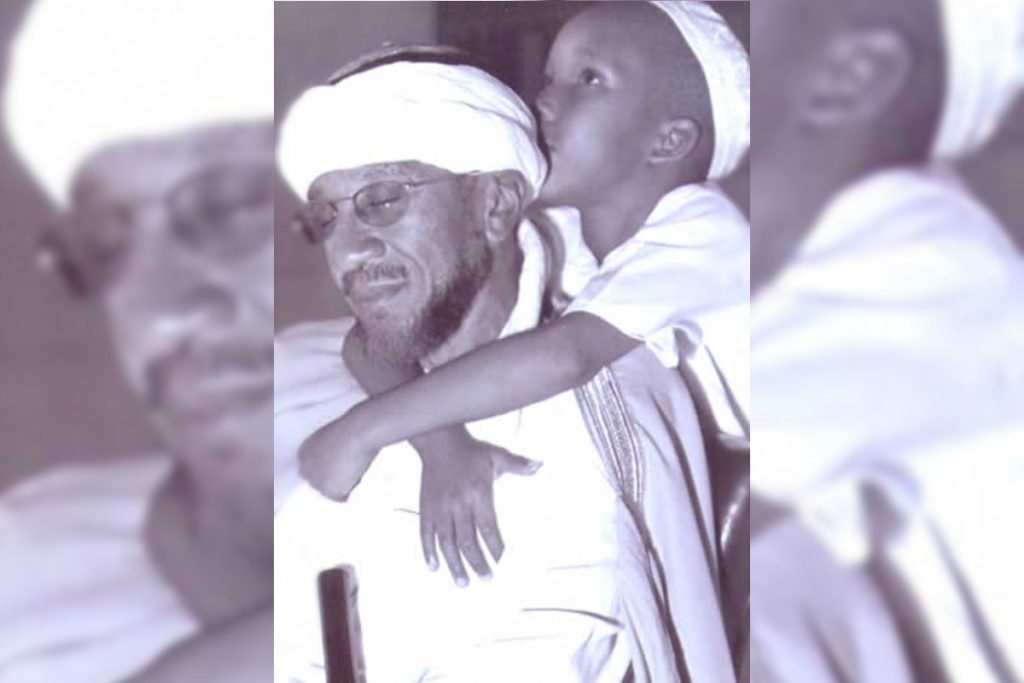 According to the reports, on the 29th of June 2000 parolee Otis Jackson––who matched eyewitness descriptions of the shooter–– allegedly confessed to the shootings to FBI agent Devon Mahoney. However, this and other supporting evidence was suppressed during Imam Jamil's trial, which was conducted in an adverse climate that investigative reporter Hamzah Raza described as "In the midst of government surveillance on civil rights leaders and post 9/11 Islamophobia. It is also important to note that Al-Amin went to trial in March of 2002, less than six months after 9/11. At a time when hatred against Muslims in the United States was at an all-time high."
Among his lawyers' arguments are that Al-Amin was prevented from presenting specific evidence during his initial trial, which they say would have proven his innocence. The alleged murder weapon was not found near the scene of the shooting––Jamil's grocery store––nor on him when he was arrested in Alabama four days later, yet prosecutors still found a way to tie him to it.
There have been recent efforts initiated by Imam Jamil Al-Amin's defence team and family to start a new fair trial to prove his innocence. More information about Imam Jamil can be found here.Write to the Fulton County District Attorney-Elect Fani Willis at faniwillisfordistrictattorney@faniwillis.com to start a new trial for Jamil Al-Amin. Our model template letter is available here.
A Temporary Gift for Female Prisoners
This year Islamic Human Rights Commission in collaboration with Asmaa Hussain will be distributing 200 copies of 'A Temporary Gift' to female prisoners at HMP Buckley Hall in Rochdale this year. Muslim prisoners have a difficult time practising their faith in prison.
Not getting access to halal food, inadequate prayer facilities, and discrimination from other prisoners are just some of the issues faced by Muslim prisoners.
For female prisoners there are added hardships: many are disowned by their families, separated from their children and face the prospects of returning to a community that will judge them.
By supplying this great book to female prisoners we hope to alleviate some of that hardship and help the inmates both mentally and spiritually.
You can purchase single or multiple copies at special discounted prices for female prisoners right now.
Genocide Memorial Day Poetry Anthology: 2012-19
An anthology of the winners, runners-up and highly commended entries. With various contributors and an introduction by Ibrahim Sincere.
Whether to memorialise, to inspire a prayer or to learn from, analyse and study, this volume brings much to reflect on, and despite its topic, a glimmer of hope that with increased understanding comes the chance of a better future.

This is of interest to those who need a teaching resource on this topic, as well as those who appreciate poetry.
This anthology brings all the entries from winners, runners-up and those highly commended from 2012 – 2019 Genocide Memorial Day poetry competition in one volume. Since its first establishment in 2010, GMD events have taken place across the world, established by different organisations working on their own or as part of both the Universal Justice Network (UJN) and the Decolonial International Network (DIN). Events have taken place in Jerusalem, The Hague, Paris, Brussels, Kuala Lumpur and many other places.
In the UK, running alongside the event itself and the website which provides resources for schools, teachers and activists on the various themes, has been the poetry competition for young people.
Find out more about the annual competition here.
The Mauritanian – Mohamedou Ould Slahi
Previously published as Guantánamo Diary, this momentous account and international bestseller is soon to be a major motion picture.
The first and only diary written by a Guantánamo detainee during his imprisonment, now with previously censored material restored.
Mohamedou Ould Slahi was imprisoned in Guantánamo Bay in 2002.
There he suffered the worst of what the prison had to offer, including months of sensory deprivation, torture and sexual assault. In October 2016 he was released without charge.
This is his extraordinary story, as inspiring as it is enraging.
The Pulitzer Prize-winning Maus tells the story of Vladek Spiegelman, a Jewish survivor of Hitler's Europe, and his son, a cartoonist coming to terms with his father's story. Mausapproaches the unspeakable through the diminutive. Its form, the cartoon (the Nazis are cats, the Jews mice), shocks us out of any lingering sense of familiarity and succeeds in 'drawing us closer to the bleak heart of the Holocaust' (The New York Times).
Maus is a haunting tale within a tale. Vladek's harrowing story of survival is woven into the author's account of his tortured relationship with his aging father. Against the backdrop of guilt brought by survival, they stage a normal life of small arguments and unhappy visits. This astonishing retelling of our century's grisliest news is a story of survival, not only of Vladek but of the children who survive even the survivors. Maus studies the bloody pawprints of history and tracks its meaning for all of us.
This combined, definitive edition includes Maus I: A Survivor's Tale and Maus II.
This Be The Answer: Poems From Prison – Talha Ahsan
With a new foreword and introduction, this edition of Talha Ahsan's amazing poetry is a must-read. Ahsan was extradited to the USA from the UK in October 2012 after a 6 year legal battle. Recognition of his talent came in September 2012 from the Koestler Trust in the form of a Leopold de Rothschild Charitable Trust Platinum Award for his poem 'Grieving', written during his continuing incarceration at Long Lartin prison. Talha Ahsan graduated with first class Honours in Arabic, from SOAS, University of London. He also suffers from Asperger's syndrome.
Lessons From Surah Yusuf – Dr Yasir Qadhi
Surah Yusuf, a chapter of the Qur'an (Koran), was revealed to the Prophet Muhammad at a critical juncture of his life. This was the time when he had gone through ten to eleven years of ridicule and rejection in Makkah, a time when he lost his wife and partner, Khadija, a time when he lost his dear uncle Abu Talib. Allah revealed this precious surah to strengthen the Prophet Muhammad's heart. To remind him that he lives in the footsteps of the great prophets of the past and that Allah's help and support is there.
This surah is full of meaningful messages of patience, reliance on Allah and how to overcome hardship and betrayal. It was also educational, teaching the Prophet Muhammad the answers to queries that were posed to him by the local Jews and Muslims. Finally this surah was a timely morale booster for the Prophet and his companions in a time of need.
Yasir Qadhi has clearly divided the surah into related themes, as per the revelations, so that the reader can easily understand and grasp the great wealth of knowledge relayed through this surah to all.