---
In the early hours of 11th June 2017, as part of a global campaign against 800 days of Saudi genocidal bombing of Yemen, IHRC along with Inminds carried out a guerilla projection on the Saudi embassy in London..
Saudi's coalition of local dictators from rich states have been armed with weapons from the US and UK. Human Rights Watch have documented these war crimes which have predominantly been directed at civilians in schools, mosques, hospitals, funerals, etc: over 8000 Yemenis have been killed. Yemen imports 90% of its food and the land/air/sea siege by Saudi has resulted in mass starvation with the UN reporting that 3 million (largely children) are suffering from malnutrition.
Saudi airstrikes target Yemen infrastructure and as a result there is no clean water available. This has led to an unprecdented cholera outbreak with 1 person dying almost every hour according to Oxfam. The Tory government appears to have no qualms when it comes to the deaths of innocent children in Yemen.
Click here to watch a video of the protest
Images of the projections on the Saudi Embassy: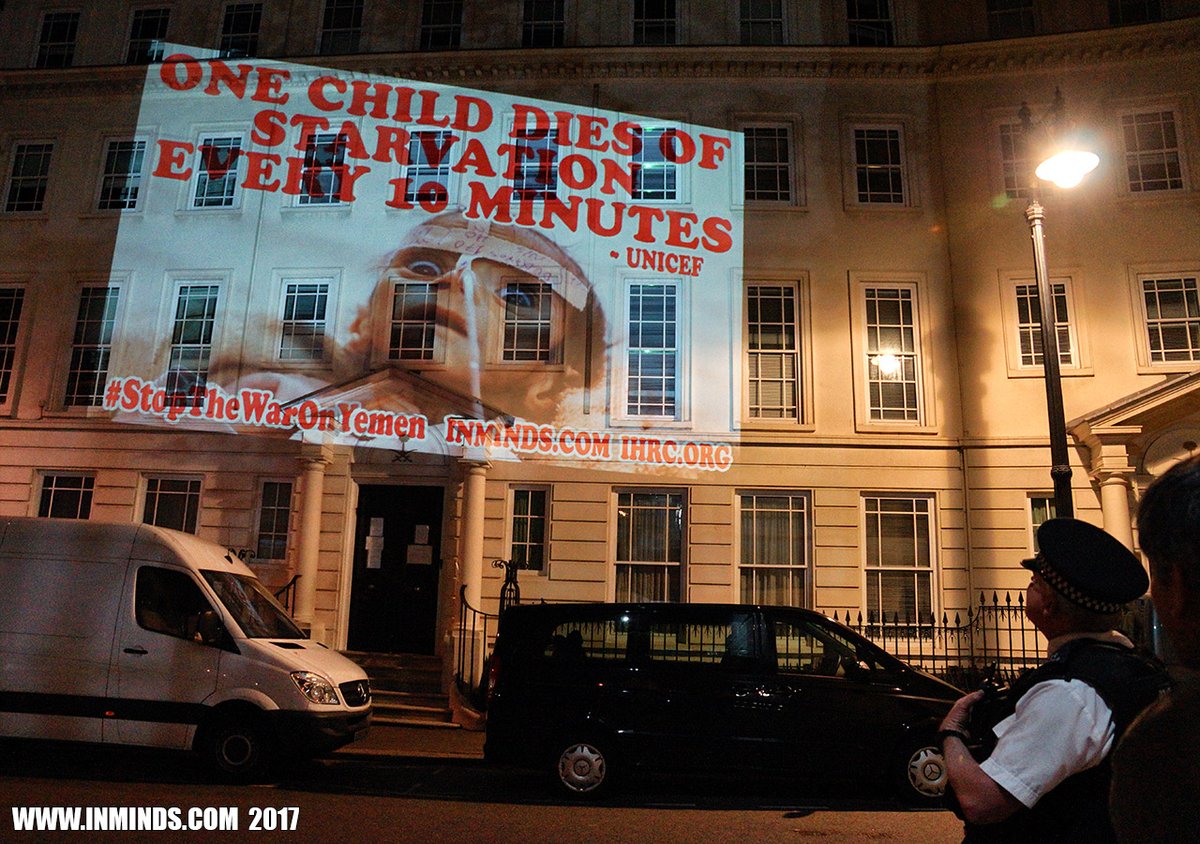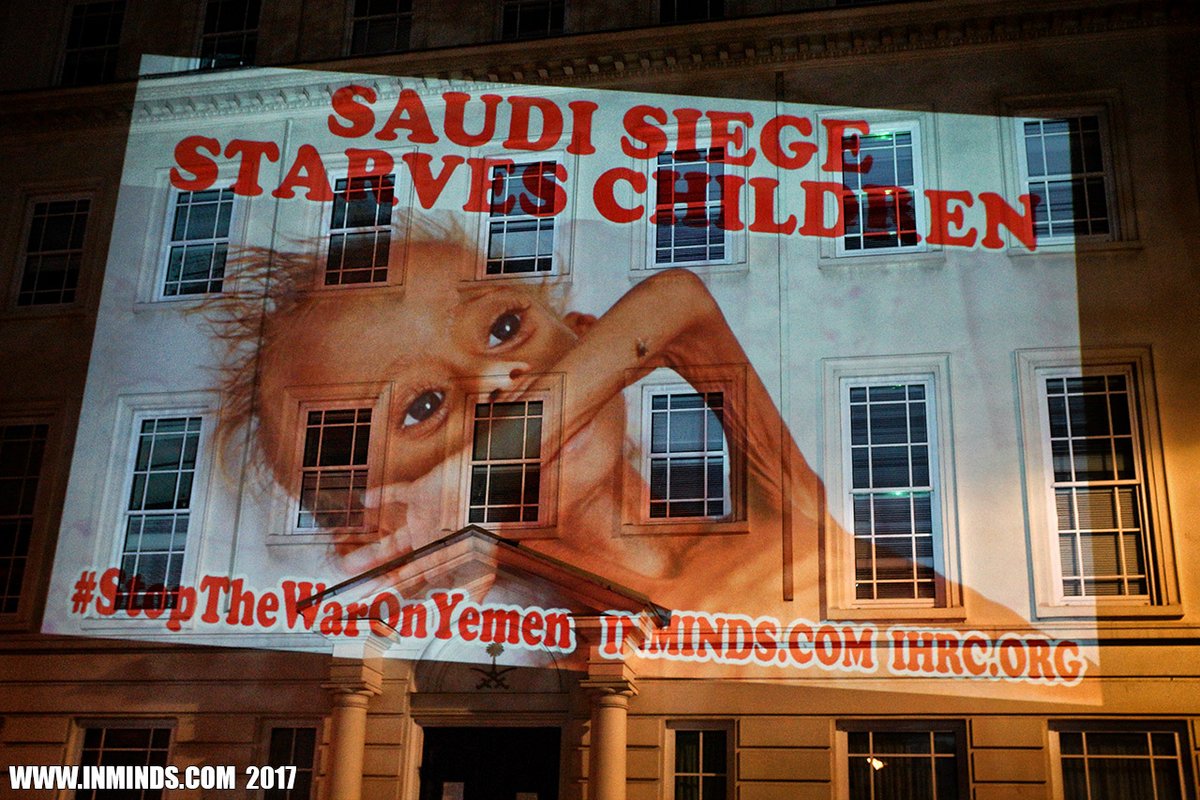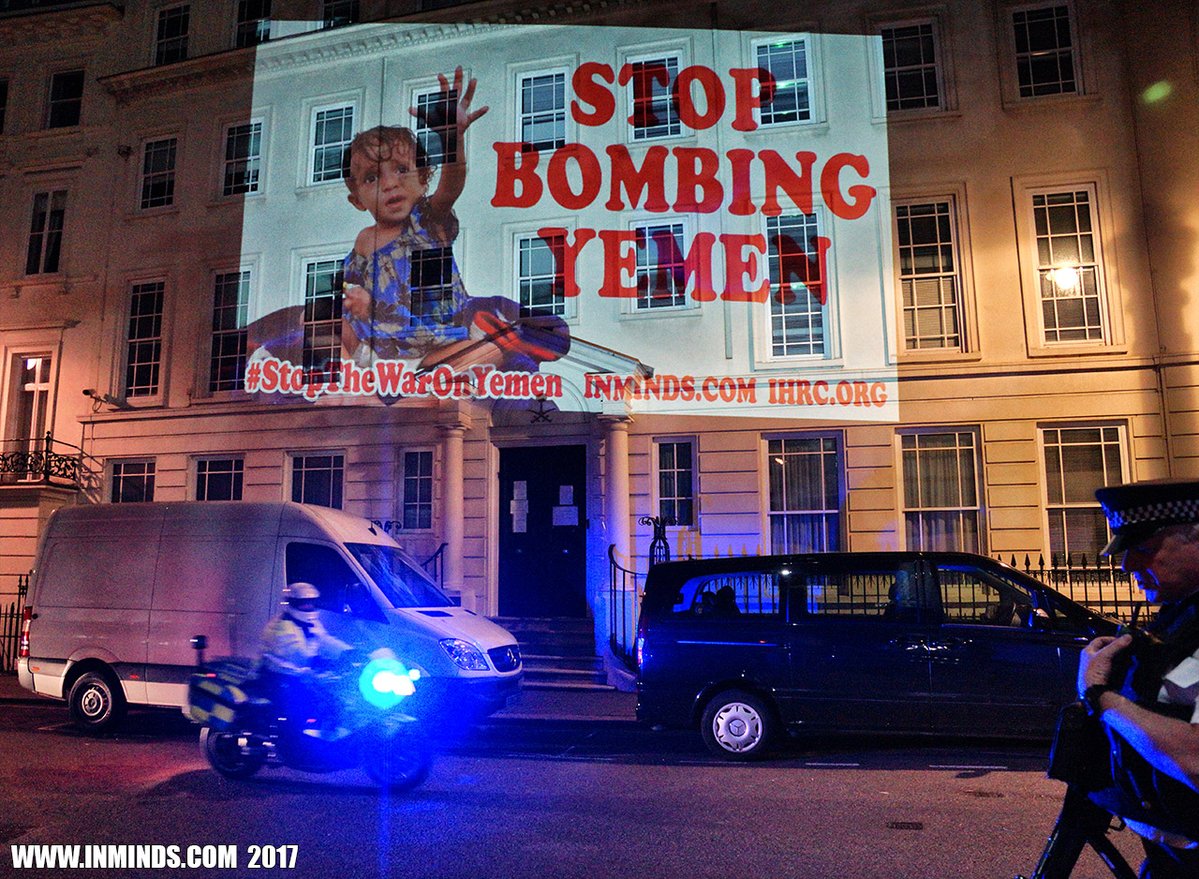 {jathumbnailoff}