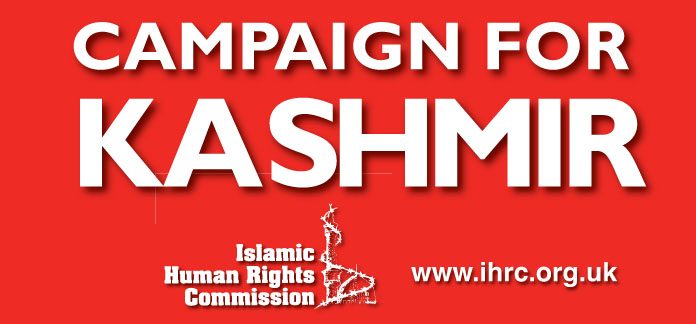 IHRC asks campaigners to write to their Labour MPs and ask them to take measures against the Indian government.
Contents
Background 
Action Required
Model Template
Recipient Address
IHRC asks campaigners to write to their MPs and ask them to take measures against the Indian government.
Background
On August 5, the Indian government withdrew Article 370 of India's constitution, which gave the disputed state of Jammu and Kashmir partial autonomy. The article, abrogated in a cloak-and-dagger manner by the Hindu nationalist Bharatiya Janata Party (BJP) government, was followed by the imposition of a stringent curfew in the Himalayan region and the snapping of phone and internet connections. On Tuesday 11th Nov, the worst lockdown in more than 70 years of the occupation of Kashmir entered its 100th day.
India's latest move also included bifurcating Jammu and Kashmir into two "union" territories, Jammu and Kashmir, and Ladakh, to be administered by the federal government.
Since its occupation of part of Kashmir, India has had an atrocious human rights record in Kashmir, where forced disappearances, summary executions and rape are common practices. Kashmir is one of the most militarised places on earth. In the last few years, the Indian military has been accused of mass blindings with the use of pellet guns against civilians in the region.
Further background information is available on the IHRC Kashmir Campaign and Resources page.
Action required 
IHRC continues to call for the occupation of Kashmir to end, for India to withdraw all troops and stand by the 1948 UN call for a plebiscite of the people of Kashmir to determine their own political future. Campaigners are requested to contact their MPs and ask them to put pressure on the Indian government.
Model template
[Your name]
[Date]
Dear [Insert MP name],
Re: the current increase of violations in Indian occupied Kashmir
I am deeply concerned by the devastating news from Kashmir, the Indian government continues to commit mass atrocities against the people of Kashmir.
The people of Kashmir continue to be denied basic human rights and live under fear and agony. This increase of violations requires swift action from the international community. I urge you to contact the Indian government and call it:
∙ immediately ends its curfew;
∙ withdraws all military presence (both its recent surge and its pre-existing military occupation);
∙ facilitate the UN plebiscite demanded since 1948, for the people of the region to decide their sovereignty;
I look forward to hearing back from you regarding this urgent matter.
Yours sincerely,
[Your signature]
[Your name]
---
Recipient Address
Find your local MP at this web address: