We have a few announcements for this month.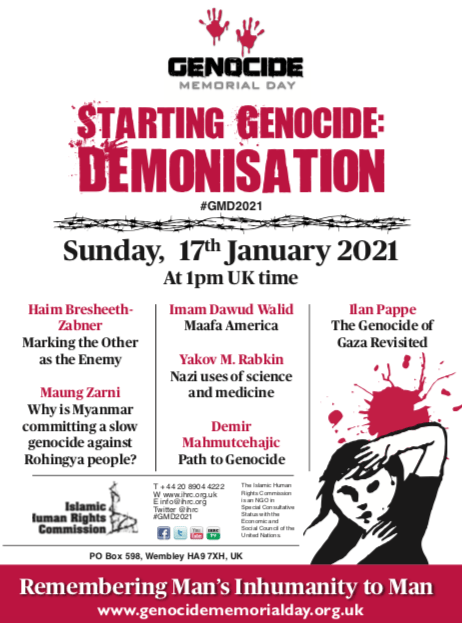 GMD 2021: Genocide Memorial Day
Join us tomorrow for our livestream of GMD. The theme this year is Starting Genocide: Demonisation
Guest speakers include:
Ilan Pappe, Yakov M. Rabkin, Haim Bresheeth-Zabner, Maung Zarni, Imam Dawud Walid – Maafa and Demir Mahmutcehajic.Watch Genocide Memorial Day, London, UK from 1pm, on Sunday 17 January on http://ihrc.tv or visit the event page.
Special Webinar with Professor Richard Falk
Watch the webinar with Professor Richard Falk on State Sanctioned Murder: Targeted Assassinations and Drone Attacks, chaired by Raza Kazim and with commentary from Massoud Shadjareh and followed by a Q&A. This webinar took place on 10 January 2021.
We have new books available on our website: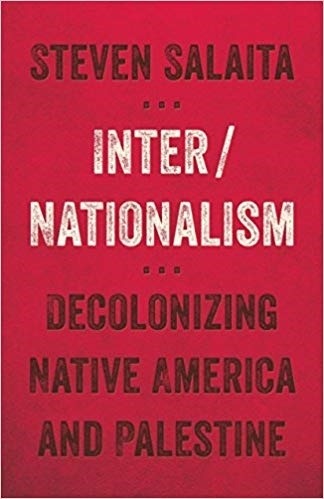 Inter/Nationalism: Decolonizing Native America and Palestine / Steven Salaita
In Inter/Nationalism, Salaita argues that the seemingly disparate fields of Palestinian studies and American Indian studies have more in common than one may think and that American Indian and Indigenous studies must be more central to the scholarship and activism focusing on Palestine.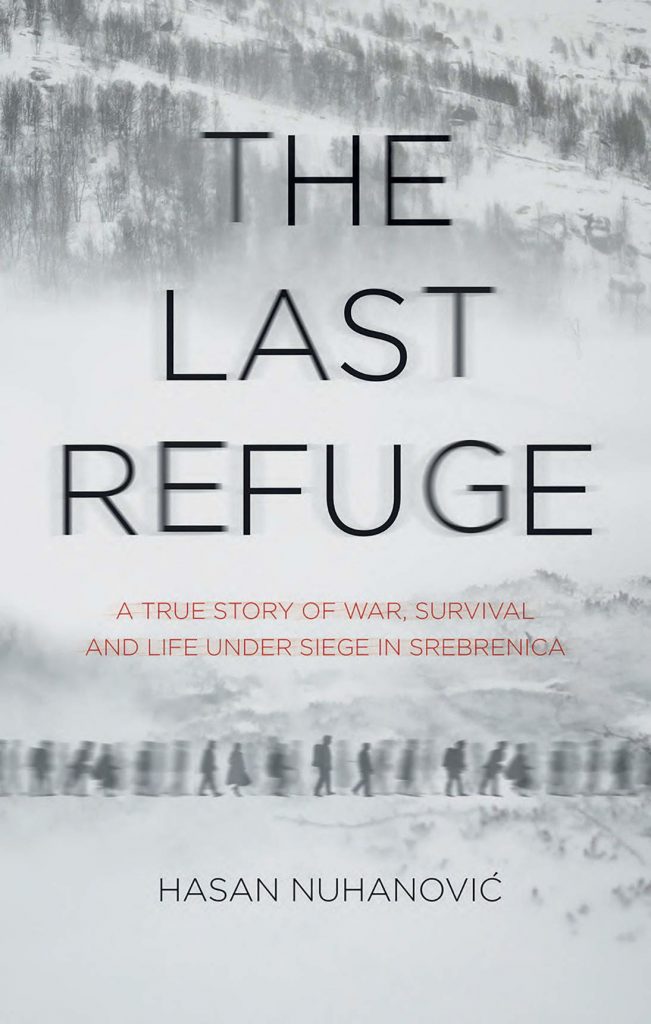 The Last Refuge: A True Story of War, Survival and Life Under Siege in Srebrenica / Hasan Nuhanovic
The Last Refuge is a powerful first-hand account of the barbarism of those years leading up to the massacre in Srebrenica; it is also a compelling, action-packed and pertinent story of the life of a refugee and survival and heroism on the frontlines of a bitter conflict.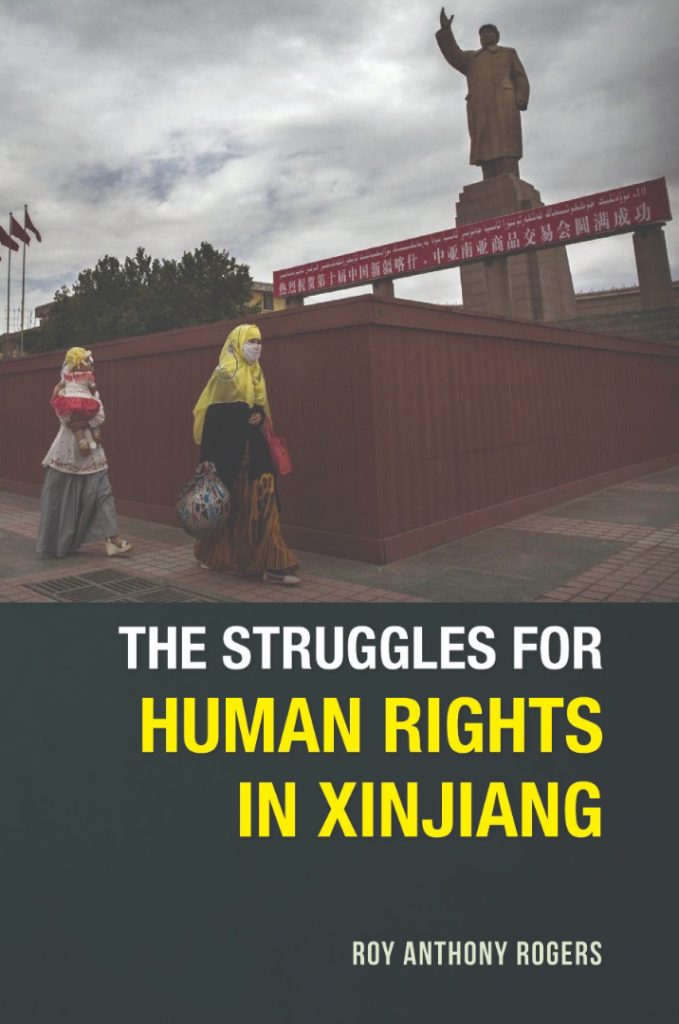 The Struggles for Human Rights in Xinjiang / Roy Anthony Rogers
This book analyses the human rights conditions in Xinjiang, and also the internal and external factors that have influenced China's policies on the human rights conditions in this region between 1978 and 2007. The human rights condition in Xinjiang have never been consistent and this book looks into these changes and the factors that have caused these changes.
Report: 'The Most Persecuted Minority in the World' – The Genocide of the Rohingya
IHRC published a report in 2018 after collecting evidence from Rohingya refugees in Bangladesh regarding atrocities committed by the Myanmar army around August 2017. Click to view the full report.