From: Islamic Human Rights Commission
16 January 2021
Nigeria Digest #135 (Volume 4 issue 6) – Take Action and write to the Commonwealth.
#Free Zakzaky protests continue in Nigeria. Sheikh Zakzaky donated necessities to the IDPs.
You can find all the latest actions and information as well as the background to the campaign, videos and audio at the Free Zakzaky campaign page.
Introduction
Action Alert
Articles
Videos
Archive
Introduction
We are urging campaigners to take action and write to the Commonwealth. Followers of Sheikh Zakzaky marked New Year with massive protests to demand the immediate release of Sheikh and other political prisoners in Nigeria. Once again, Sheikh Zakzaky donated blankets and other necessities to the internally displaced persons in Nigeria.
Please help support the urgent medical costs of those injured, and the families of those affected by the ongoing violence by donating to the IHRC Trust Nigeria Fund here.
Above all, please remember all the oppressed in your prayers
#FreeZakzaky!
Action Alert
Please send an email to the Commonwealth and demand its intervention. A model email and contact details of the Commonwealth are provided below. Please forward any responses you receive to IHRC at wajahat@ihrc.org

Model email
If you are emailing, please use the following in the subject line:
Re: Five Years of Unlawful Detention of Sheikh Zakzaky

Rt Hon Patricia Scotland QC
Commonwealth Secretariat
Marlborough House
Pall Mall
London
SW1Y 5HX

Re: Five Years of Unlawful Detention of Sheikh Zakzaky
Dear Baroness Scotland QC,
It has been more than five years since the Zaria Massacre whence the Nigerian military attacked and killed over 1000 members of the Islamic Movement. To date, no military personnel have been held accountable for the deaths. Furthermore, during this time, the Islamic Movement leader Sheikh Zakzaky and his wife have been kept in detention.
A presidential amnesty on the 9th of April, 2019 for 2500 prisoners excluded Sheikh Zakzaky and Muallima Zeenah, and indeed other political prisoners. The Sheikh and his wife are both aged over 60 and are suffering from poor health. I am deeply concerned about the continued delays in the case.

Sheikh Zakzaky and Muallima Zeenah are held in illegal detention despite a 2016 Federal High Court ruling that their detention is unlawful and unconstitutional. I urge you to pressure the Nigerian authorities to secure the release of Sheikh Ibraheem Zakzaky, his wife Muallima Zeenah and other political prisoners immediately. Their ongoing illegal detention in Kaduna State prison poses a high risk to their health, especially in the current COVID19 outbreak.
This policy needs to be implemented in Nigeria quickly not just for the Sheikh and his wife, but for all political prisoners wherever possible, for establishing a peaceful coexistence in Nigerian society as a whole.

[Your name]

Commonwealth's Contact Details:
Email: info@commonwealth.int
Tel: +44 (0) 20 7747 6500
Fax: +44 (0) 20 7930 0827
---
Note: Due to the COVID19 outbreak, we do not advise sending letters by post
Articles
Find all the articles selected this week on our website. Here are a selected few.
#FreeZakzaky After Juma Prayers in Abuja, Nigeria
15 January 2021
Followers of Sheikh Ibraheem Zakzaky (H) staged weekly #FreeZakzaky Protest after Juma'at prayer in Annur Mosque, Wuse II, Wuse District of FCT Abuja. Demanding for the immediate and unconditional release of the Sheikh and his wife Malama Zeenah.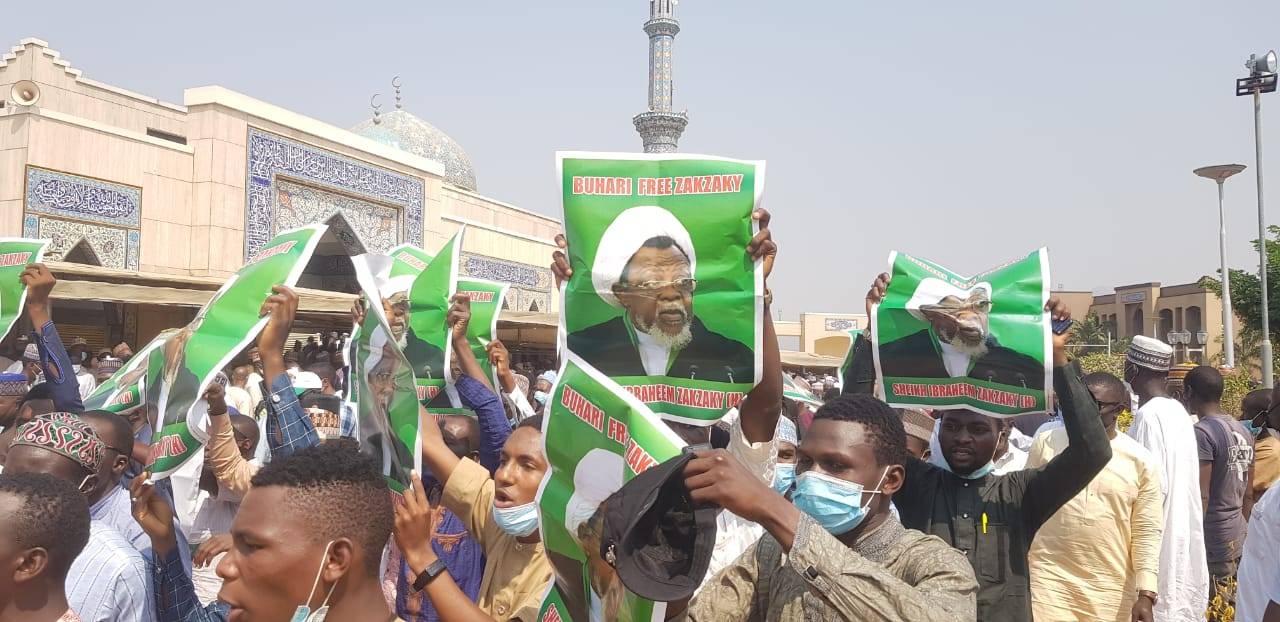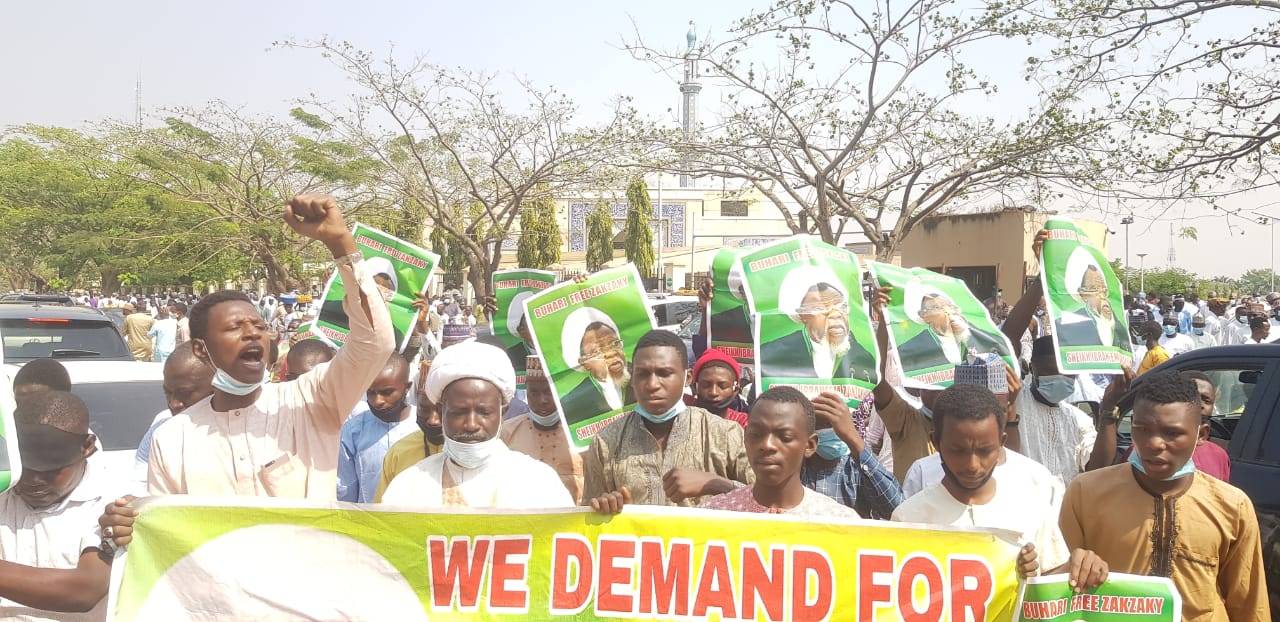 #FreeZakzaky Protest at NHR Head Office in Abuja Nigeria
13 January 2021
Followers of Sheikh Ibraheem Zakzaky stormed Human rights head office in continued demand for the immediate and unconditional release of the Sheikh and his wife Malama Zeenah, in Maitama district of FCT Abuja.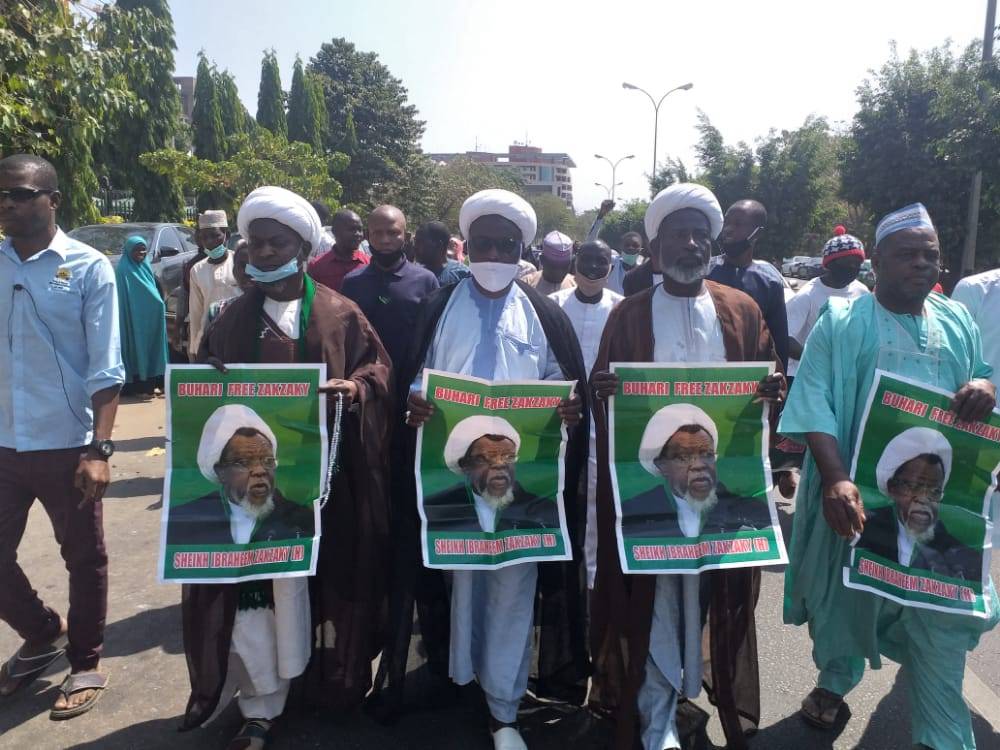 Victim of 2014 Ashura attack attained martyrdom
12 January 2021
A victim of Ashura 2014 attack, in Potiskum town, Malam Ibrahim attained martyrdom today; Ibrahim sustained a serious 'Spinal Cord' injury after @HQNigeriaArmy attack on Ashura procession mourners in North East Nigeria. He's buried according to Islamic rites.
Office of Sh. Zakzaky Reiterated, Only IHRC is Authorised to Collect Donations
03 January 2021
Islamic Human Rights Commission, UK. is the only organization that is authorised to collect donations outside Nigeria. Any person who wants to donate and help the families of the victims of atrocities committed against them can contact Islamic Human Rights Commission for details https://donations.ihrc.org.uk/Nigeria
#FreeZakzaky Protesters Marked anniversary of Shaheed Soleimani
03 January 2021
Followers of Sheikh Ibraheem Zakzaky marks the remembrance anniversary of the martyrdom of Lt. Gen. Qaseem Soleimani and Haj Abu Mahdi al-Muhandis in Kano, Northwest Nigeria.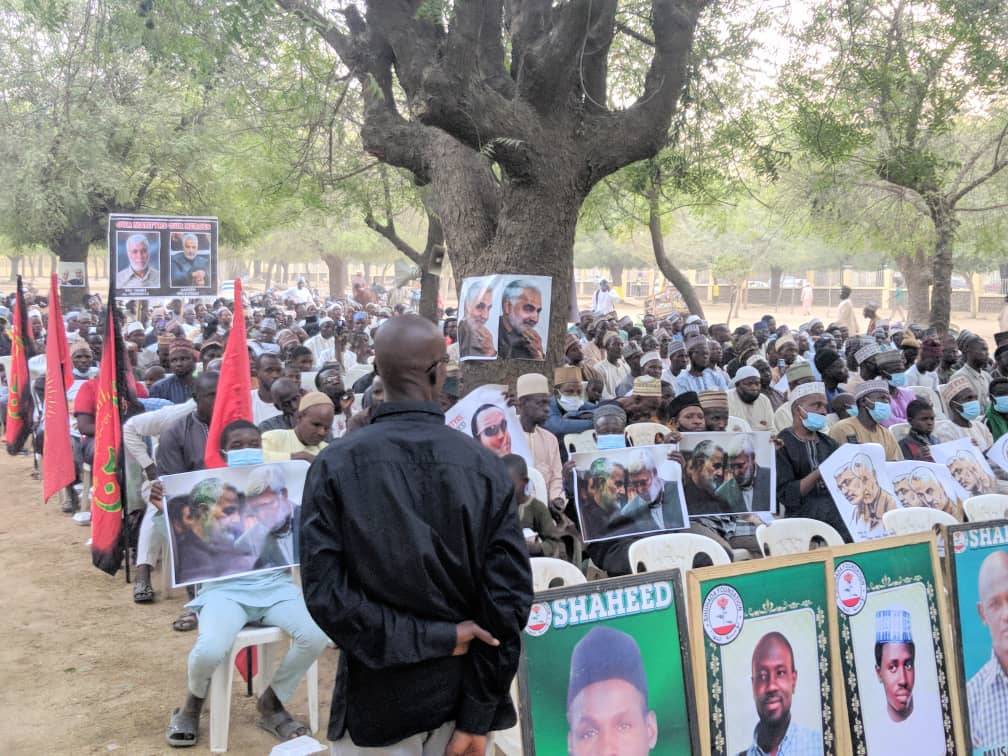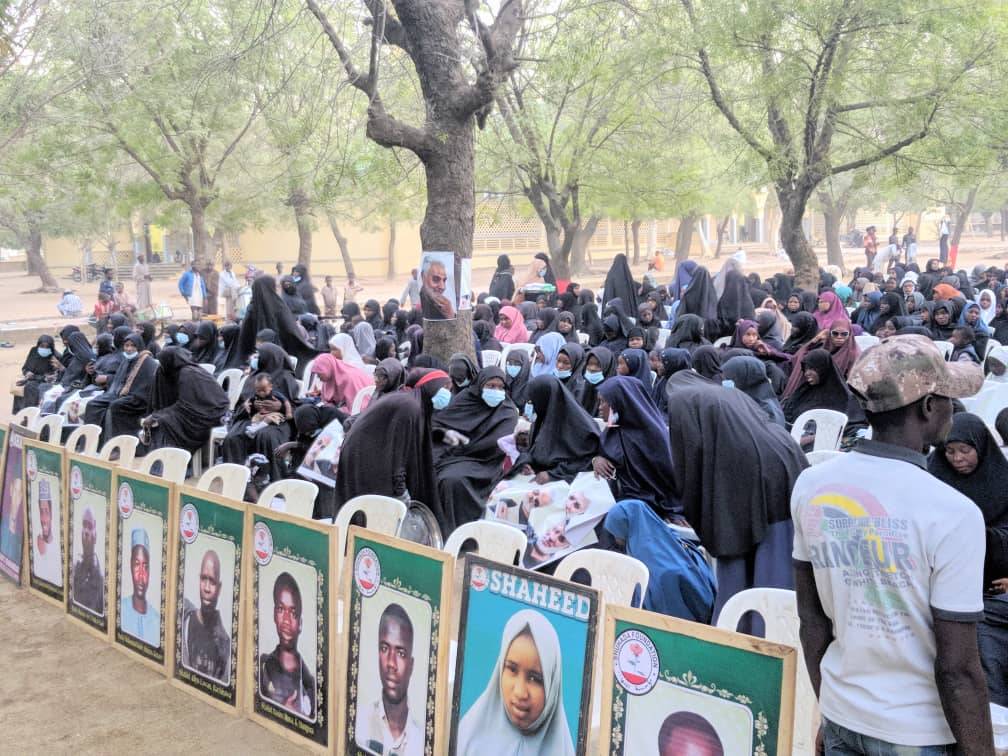 Followers of Sh. Zakzaky Felicitate Christians On Birth of Jesus
26 December 2021
Followers of Sheikh Ibraheem Zakzaky visited various Churches across Nigeria to felicitates with Christians on the occasion of the birthday of Prophet Jesus (AS). The visitation includes gift presents from the movement to the respective Churches/clergies.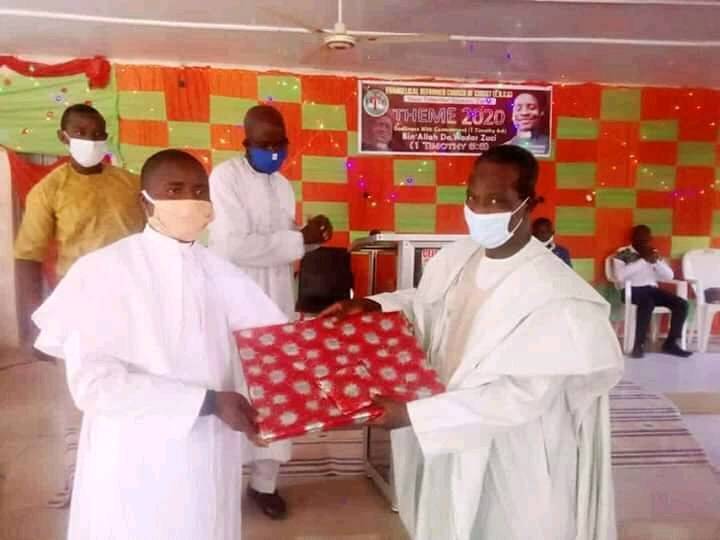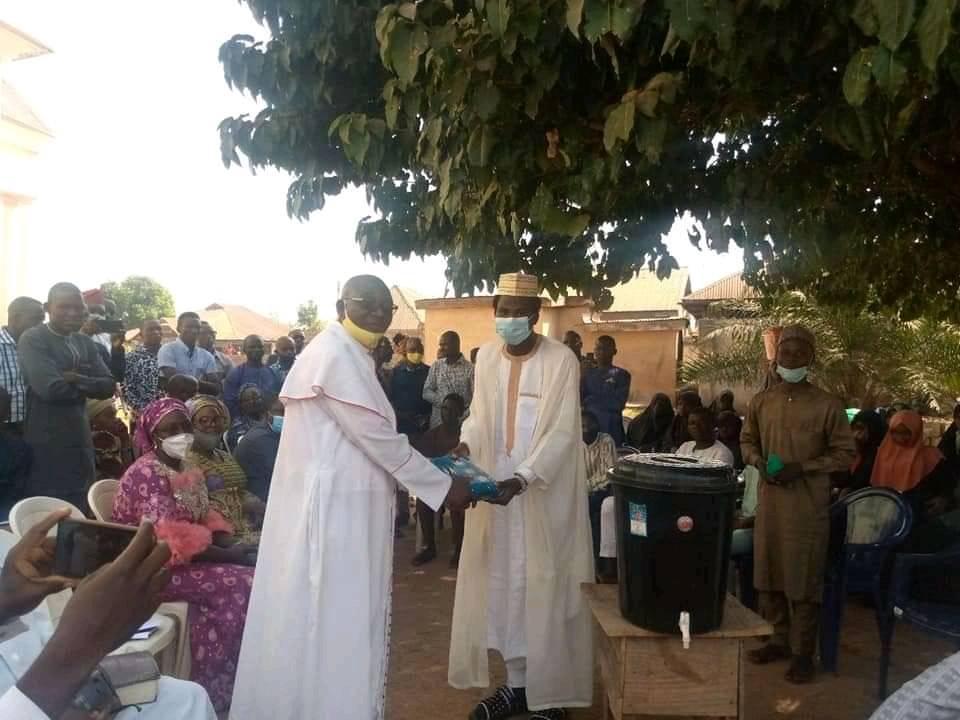 Videos
Find more videos from recent weeks as well as the archives on the Free Zakzaky audio and video page.
Find a selection below.
Archive
Click here to read the IHRC report on Nigeria published on 10 June 1997 "REPORT ON NIGERIA EXPOSES NEW HUMAN RIGHTS ABUSES AGAINST MUSLIMS"
Click here to read Arzu Merali's blog published on 22 February 2019 "Zakzaky is not Thomas Becket; Buhari be warned"
Follow the IHRC #FreeZakzaky campaign for all the latest action alerts, press releases, reports, background, videos and more.

The Nigeria Digest is a weekly summary of the campaign to free all who are illegally detained focusing on the Islamic Movement of Nigeria. The opinions expressed in the digest do not necessarily reflect the views of IHRC.