---
In welcoming Ramadan we would like to offer you special discounts on the Qur'an. The Holy month of Ramadan is the month where the Mercy of Allah descends and it is the month in which the Revelation of the Holy Qur'an came to the Prophet Muhammad (Peace be upon him).
All these offers include postage and packaging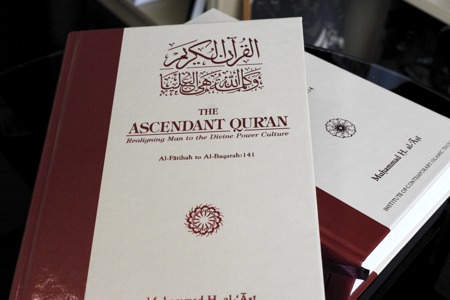 'The Ascendant Quran' Volumes 1 – 3 are 35% off now £18.75 each
'Forty Hadith al Qudsi' and 'An Nawawi's 40 Hadith' have 10% off now £8.99 each
Muhammad (peace be upon him) from the earliest sources by Martin Lings 10% off now £17.09
All other Quran has 15% off in-store so please make the most of this offer.
We also have delicious Palestinian Medjoul Dates, which are naturally healthy. Please buy these dates for iftaar this Ramadan and support the Palestinian farmers by purchasing fair-trade. 'Large Medjoul Dates' £14
Buy your Eid Cards early they are only £4 for a pack of 6 including envelopes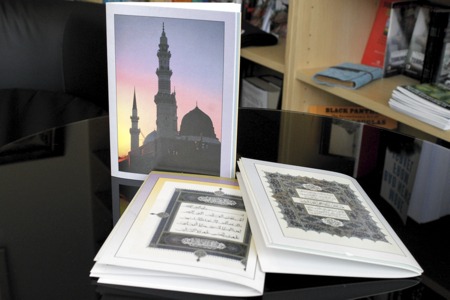 Why not buy a stunning calligraphy frame by Labbaik Arts for a perfect Eid gift. It is showcased in our gallery with the beautiful use of acrylic on glass at affordable prices with all profits going to charity.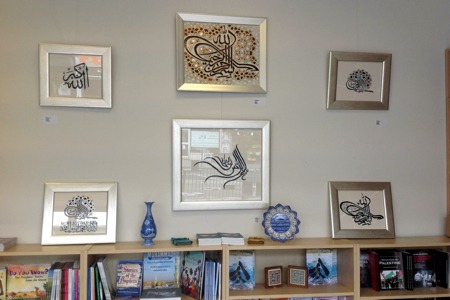 Labbaik Arts has been inspired by historical monuments of the likes of Alhambra and the Blue Mosque and explored the possibilities of combining Arabic Script in Contemporary Paintings to create designs which blend aesthetically in today's homes. We also have our last Batiks left –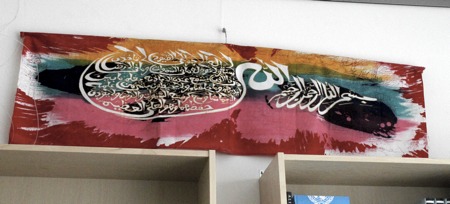 We have new and exclusive titles including Blood and Faith: The Purging Muslims of Spain 1492-1614 by Matthew Carr, Servants of Allah by Sylviane A. Diouf, The Poetry of the Taliban and Al-Muhaddithat by Mohammad Akram Nadwi. For more religious books we have The Psalms of Islam, The Idols will Fall by Muhammad Saeed Bahmanpour and Inherited Prejudices by M Nasrin.
New titles for children include 'A Picnic of Poems' by Dawud Wharnsby, In the Prophets Garden: A selection of ahadith for the young,' 'My mum is a wonder' and many more.
New Merchandise includes: 'Extradite Me I'm British' t-shirt and 'Free Talha' badges.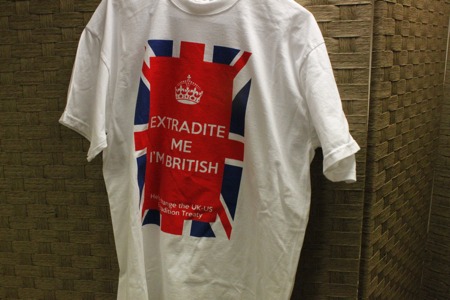 ---
Upcoming events at IHRC:
17 August: Al-Quds Day Annual Demonstration and Rally in Support of Palestine
24 August: Art Reception with Labbaik Arts
29-30 September: Decolonising the Mind
---
All the profit made from purchases goes towards the IHRC Trust No. 1106120.
You can request orders for books/ DVD's via email: hajrah@ihrc.org or telephone 0208 904 4222.
Come and Visit us at The IHRC Bookshop, Gallery and Information Centre
202 Preston Road Wembley HA9 8PA
London
{jathumbnailoff}