We have now entered the last ten days of the blessed month and IHRC Bookshop & Gallery have a few announcements for you.
IHRC Bookshop & Gallery are offering 15% discount off all books. Our discount code is RAMADANREWARDS.
The annual al-Quds Day March is returning for Ramadan 1443 (2022). Each year millions of people around the World rally on Quds day to voice their support for the Palestinian cause and repeat their call for an end to the Zionist apartheid regime's atrocities and occupation of Palestine.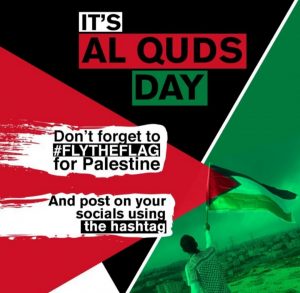 This is a chance for people to unite around the World in order to combat the violent extremism of the Zionist ideology. The Zionist apartheid regime believes that it can get away with attacks that would be unacceptable in most other countries. They do not even stop during Ramadan, if anything they often escalate their attacks during this time and as you may well be aware the Israeli Defence Force recently stormed into the Al-Aqsa Mosque, injuring over 150 worshippers. They underestimate us, our deen is our strength, Ramadan is a time for us to unite and remember those who are in need.
Fly the Flag for Palestine
As Christians in Palestine celebrate Easter, the Archbishop Attallah Hanna, head of the Greek Orthodox Church in Palestine calls for the world to #FlyTheFlag for #Palestine.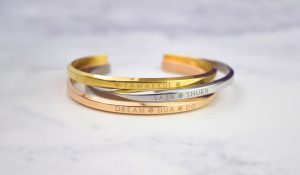 Desert Rose Boutique
IHRC Bookshop are in partnership with Desert Rose Boutique. Any sales though our store will result in a portion of their profits going to the IHRC Trust, helping the oppressed in the month of Ramadan. Click here to view their website.
Author Evening with Ibn Daud – The Handbook of Spiritual Medicine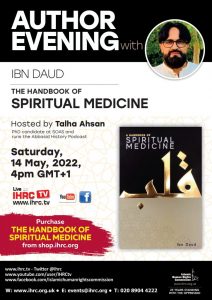 Join us for an author evening with Ibn Daud to discuss his book, A Handbook of Spiritual Medicine. This event will be hosted by Talha Ahsan.
Purchase a hardback or paperback copy of A Handbook of Spiritual Medicine from the IHRC Bookshop.
WHEN: Saturday, 14 May, 2022, 4pm GMT+1
WHERE: TBC
Livestream of the event will be available on YouTube, Facebook, and www.ihrc.tv
Recommendations for this Ramadan
Below are books we have available at IHRC Bookshop. To search for more books, click here.
Sura Yasin Journal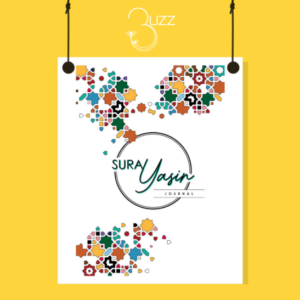 The Journal contains the sura in Arabic and English in 5 sections, a focus on particular words from the sura, questions to ponder on for each section, suggested activities for each section and QR codes linking to Kahoot games for each section. Take a closer look at the Heart of the Quran with this journal!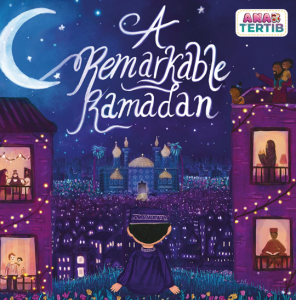 A Remarkable Ramadan – Najibah Nasruddi
With sources from the hadith, 'A Remarkable Ramadan' is a wonderful board book to introduce adhkar that our children can learn and recite during the blessed month. Make this Ramadan a remarkable moment for your little ones!
Ilyas & Duck: Ramadan Joy! – Omar S. Khawaja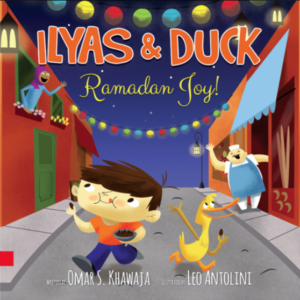 Fasting, Good Deeds, Empathy, Oh Boy! It's a story about discovery and of Ramadan joy!
The month of Ramadan is here! It's a special time of year. But, when on the morning of the first day of Ramadan Duck learns he cannot eat or drink until sunset, he gets a little concerned.
Join Ilyas & Duck in this rhyming adventure as they learn about the joys of Ramadan and all the blessings they bring. There's a surprise at every turn!
Other books in the series include:
Search For Allah
A Zakat Tale
The Fantastic Festival of Eid-al-Fitr
We also have:
The Essential Ilyas & Duck Limited edition Box Set
So Happy Together: Ilyas & Duck Holiday Gift Set
Sadiq and the Ramadan Gift – Siman Nuurali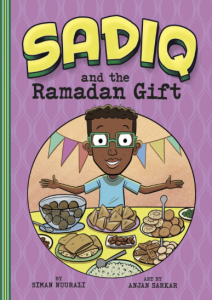 It's Ramadan! In the spirit of the season, Sadiq and his friends want to give back to their community. The friends band together to raise money to build a new school for children in Somalia.
They decide to put on a community iftar as a fund-raiser, but not everyone agrees where their efforts should be spent. Can they find a way to work together?
Prayers for Forgiveness: Seeking Spiritual Enlightenment Through Sincere Supplication – Hasan Al-Basri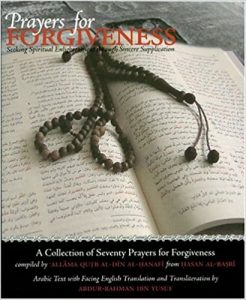 The act of seeking forgiveness is what gives us the opening we need after feeling overwhelmed by the burden of sin. Forgiveness means a way out, a second chance, a feeling of hope with which to turn a new page in life. It is through the seeking of forgiveness that we begin to understand that there is no reason whatsoever to despair of the mercy of Allah.
Islam encourages us to not run away in fear of Allah but rather to turn toward Allah the same way a baby would run into its mother's lap. So lovingly does Allah, Most High, address His sinful servants: "Say (to humanity, O Muhammad): O My servants—those (of you) who have committed (sins in great) excess against their own souls—never despair of the mercy of Allah! For, indeed, Allah forgives sins, one and all.
Indeed, it is He who is the All-Forgiving, the Mercy-Giving. So turn in penitence to your Lord. And submit yourselves to Him." (al-Qur'an 39:53–54) This collection of seventy prayers for forgiveness [istighfarat] is attributed to one of the greatest spiritual luminaries of the past, Hasan al-Basri, and it has been presented here to offer a way for us to navigate through the complications and pitfalls of this life. Set out in Arabic script, with adjoining translation in English, this edition also includes transliteration of the prayers to facilitate reading for those who are not so well-versed in Arabic.
50 Qur'anic Comforts For Mums – Nazmina Dhanji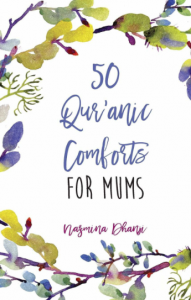 This book draws on the comforting words of the Creator in the Qur'an and offers a way to focus your heart and mind to what the day brings.
50 Qur'anic Comforts is tailored precisely for busy parents who often have no time to read the paper or their Twitter feeds, let alone a whole book! It is for you to keep by your bedside to dip into for daily inspiration and support, offering a different perspective or just some food for thought when you need it most.
So whether you are juggling a career, kids' schedules or an endless pile of housework, you can carve out a few quiet moments to rejuvenate your spirit.
Rifqa – Muhammed El-Kurd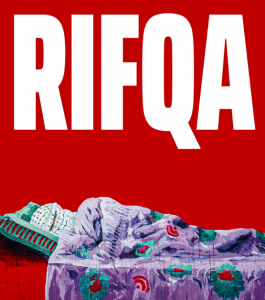 Each day after school, Mohammed El-Kurd's grandmother welcomed him at the door of his home with a bouquet of jasmine. Her name was Rifqa—she was older than Israel itself and an icon of Palestinian resilience. With razor-sharp wit and glistening moral clarity, El-Kurd lays bare the brutality of Israeli settler colonialism. His poems trace Rifqa's exile from Haifa to his family's current dispossession in Sheikh Jarrah, Jerusalem, exposing the cyclical and relentless horror of the Nakba. El-Kurd's debut collection definitively shows that the Palestinian struggle is a revolution, until victory.
Fear of a Muslim Planet: Global Islamophobia in the New World Order – Arsalan Iftikhar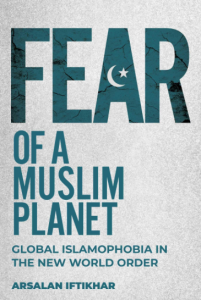 Human rights lawyer Arsalan Iftikhar takes on Islamophobia through the lens of the brutal Christchurch slaughter.
Fear of a Muslim Planet begins with the treacherous legacy of the white supremacist "Great Replacement" theory in the aftermath of the Christchurch massacre. One of the heroes for the Christchurch shooter was the infamous Norwegian anti-Muslim terrorist, Anders Breivik, who brutally murdered seventy-seven people in 2011 in Norway's worst terrorist attack ever and whose own 1,500-page fascist manifesto promoted thr "Great Replacement" worldview that Muslim immigrants posed a danger to Western societies.
The book will also show that Islamophobia is not simply an American (or Western) problem either. Fear of a Muslim Planet will show the genocidal levels of Islamophobia in places like China and Myanmar. The European fixation on policing Muslim women's hijab (headscarf) is another focal point. The book ends with a clarion call for mutual understanding and coexistence among people of all backgrounds, if we have the courage to summon our better selves and look beyond each other's race, religion, and ethnic backgrounds.