Ilan Pappe, as posted on 9 June 2019 on Facebook.
---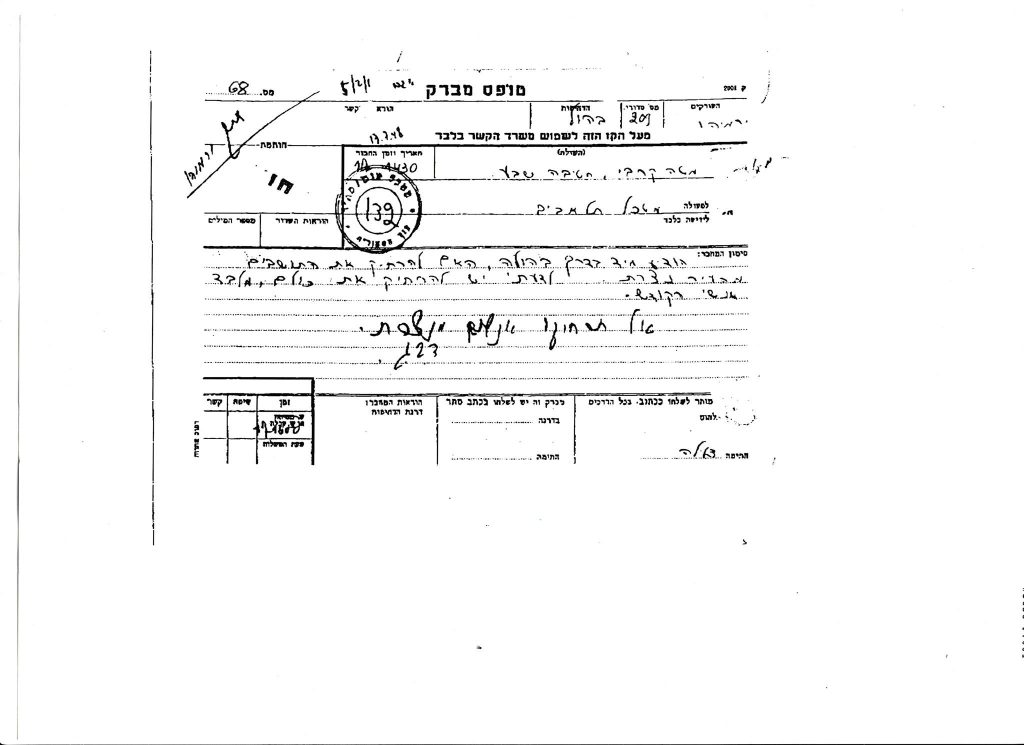 I continue to share with you evidence I have not used in my book The Ethnic Cleansing and might get lost with years to come. All my efforts and others to build a Nakba archive have dismally failed (for reasons I will not elaborate here) and I have a premonition that Israel will close the evidence that proves beyond doubt how systematic and methodical was the 1948 ethnic cleansing. So I am sharing this with you both as it can help in the struggle against Nakba Denial and should be in the possession of as many people as possible.
Today I bring a telegram and a letter to the editor sent in 1948.  
The telegram is about Nazareth, the only Palestinian town not depopulated by Israel. Based on that experience, the commander in chief of the operation sent a telegram to David Ben Gurion:
'Let me know urgently. Should I remove the inhabitants from the city of Nazareth. In my opinion, we Should remove all of them, apart from religious dignitaries'.
Ben Gurion in handwriting: 'Do not remove people from Nazareth'.
The only reason Ben Gurion decided eventually not to remove the people was fear from the Christian world's reaction (this comes out clearly from his diary). But what is important here is that the commander understood that the default for a Palestinian town, or village, was removal, namely ethnic cleansing. Another smoking gun proof for the systematic method and planning of the Israeli/Zionist forces in 1948.
The letter to the newspaper "al-Hamishmar" concerns the massacre in al-Dawaymeh. In 2016 it was republished in Haaretz (5.2.2016 page 4). On 10 July, 1948 (when Israel "was fighting against a second Holocaust" or "for its existence") Israeli forces had ample time to commit massacres in the towns of Lydd and Ramleh and in the big village of al-Dawaymeh. I estimated in my book, 'The Ethnic Cleansing of Palestine' that in al-Dawaymeh, more than 400 men, women and children were massacred. It is recognized as the biggest massacre in the Nakba.
A soldier's eyewitness report appeared in a letter written to the newspaper on 8 November 1948. The letter was not published but was kept in the archives.
In my next post I will bring the full text of the letter.
Ilan Pappe is the author of numerous books, professor of history and director of the European Centre for Palestine Studies at the University of Exeter. Find his work in the IHRC Bookshop & Gallery.